2
Artist of the Week Supercut: Pepsi Artist Accelerator at Midem
July 17, 2015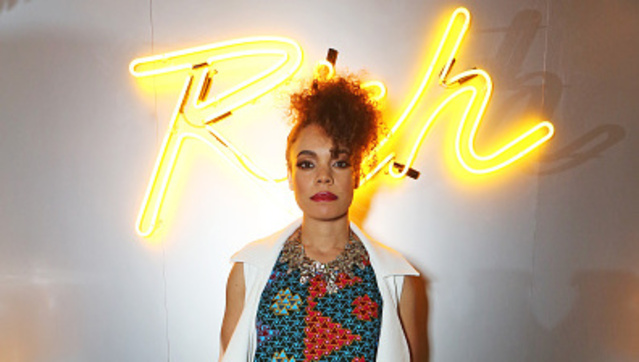 Our Artist of the Week feature usually highlights one artist making music we can't get enough of. We've interviewed favorites like Ariana Grande, Mac Miller, Big Sean, Jessie Ware, Miguel and Charli XCX since the early days of Pepsi Pulse. This week, in honor of the esteemed Midem Music conference in Cannes, at the Palais des Festivals, we're bringing you not one, but 14 artists you need in your library.
Midem is a place for world-class artists to exhibit their talents to the top music industry executives in the world. This year, Pepsi created the Artist Accelerator Program with Midem and Deezer, and offered 14 incredible artists the platform to help them navigate a rapidly-changing music industry. From industry education at the Midem Academy, their own performances on the Midem Stage in Cannes, one-on-one media training sessions, social media training with the leader of Next Big Sound, a champagne press breakfast with industry stalwarts like Epic Chairman LA Reid and Frank Cooper, these musicians were given the star treatment. You might not be familiar with names like Andreya Triana, Alo Wala or Hundreds yet, but soon they'll be lighting up stages across the globe. Stay ahead of the pack and get to know the finalists below.
From: Germany
Sound: Jazz-influenced hip-hop.
Akua Naru's got soul. From her storytelling and flow to her generally-fresh style, she's due for a major break in the hip-hop world. Her debut album The Miners Canary dropped in January, and after performing alongside legends from Fela Kuti and Tony Allen, and collaborating with artists like Tune-Yards, Angelique Kidjo and Questlove, you can bet it won't be long before she's selling out stadiums across the globe.
From: USA
Sound: R&B
North Carolina-born, LA-based musician Timothy Bloom already has two GRAMMYs under his belt as a producer. His self-titled debut album follows production credits for iconic artists like Smokey Robinson, Chris Brown and Ne-Yo. Watch the music video for "Stand In The Way (Of My Love)" and watch for a familiar face. (Spoiler: it's Herbie Hancock.)
From: Norway
Sound: Indie Pop
Formed in 2009, Alfred Hall is Hans Thomas Kiær and Bjørn Tveit. Both guys were working as farm hands before they decided to pick up a pair of guitars and try their hand at writing some music. Gearing up to release their debut album, the duo has taken time to make their first release a precise and delicate balance between twinkling synths, soft, airy vocals and catchy, radio-friendly melodies. Until it drops, check out their self-titled EP on iTunes.
From: Denmark
Sound: Tropical Bass
Alo Wala are taking over the global club scene. Comprised of Chicago-born Punjabi-Indian rapper Shivani Ahlowalia and Tropical Bass pioneers Copia Doble Systema, the crew's CITYBOY EP is one of the most interesting entries into the club space in years.
Ahlowalia wrote their breakout hit as an ode to New York City and the guys born and bred there. With a feature from dancehall MC Jahdan Blakkamoore, the video for "City Boy" racked up over 100,000 views.
From: UK
Sound: Pop
South East London's Andreya Triana started singing when she was seven in the privacy of her childhood bedroom. Over the course of her career she's developed a beautifully textured take on soulful pop. She's collaborated with masterful artists like Flying Lotus and Bonobo and spent time on the road with Erykah Badu. Last year she tapped legendary producer Matt Hales to co-write her second album Giant and the results are phenomenal. Check out the video for "That's Alright With Me" above.
From: Hungary

Sound: Rock/Alternative
Psych-rock outfit Middlemist Red released their debut album Supersonic Overdrive channeling '60s rockers like The Rolling Stones and Pink Floyd, as much as new rockers like Tame Impala. Made up of Soma Nóvé (vocals, guitar), Dávid Papp (lead guitar), Soma Deli (bass, backing vocals) and Ábel Ürögdi (drums, backing vocals), the guys are picking up speed touring with bands like The Black Lips and Wooden Shjips.
From: Denmark
Sound: House/Disco/Techno
Hailing from the Faroe Islands, Brynjolfur blends disco into a subtle building take on minimal house music. His remix of Diplo and MØ's "XXX 88" put him on our radar, and playing sets at major festivals from Sonar to Spot is earning him a dedicated audience rapidly. Check out "Chain Glass" from his latest offering, The Save EP.
From: UK
Sound: R&B/Hip-Hop
Ghetts has been in the game for a decade, developing his voice and penchant for painting portraits of living as a young person in East London in the present world. With Caribbean roots and a rich history in the Grime world, Ghetts has built a solid foundation, passionate fan base and is ready to take the next step. Check out his video for "Fire Burning" above.
From: Germany
Sound: Pop
Formed in 2008 in Hamburg, Hundreds is brother-sister duo, Philipp (Synthesizer, Piano, Beats) and Eva Milner (Lyrics, Voice, Autoharp). Their marked take on electronic pop has garnered comparisons to artists like Massive Attack, Dido and Little Dragon. After releasing their excellent second album Aftermath and gracing the Midem stage, they're touring the UK. Check out their Ghost City Session performing "Rabbits on the Roof" above.
From: Mauritius
Sound: Jazz
Jerry Leonide is a rare breed. A classically trained pianist, he left his native Island of Mauritius and moved to Paris to study jazz at 17. He went on to win the Nottingham International Jazz Piano Competition, as well as the prestigious Montreux Jazz Solo Piano Competition. Last year he released his debut solo album The Key, dedicating it to his home country.
From: Ireland
Sound: Dance/House
This Irish four-piece is made up of frontman Michael Pope, drummer Alastair Higgins, guitar/keyboard player Anthony Hyland, and bass player David McGloughlin. Crafting soundscapes fit for a never-ending party, Le Galaxie released two albums and a well-received EP, but have found their true home performing live at clubs, venues and festivals across the UK.
From: UK
Genre: Rock/Alternative
The Nottingham three-piece formed in 1999 and have since released four albums and 13 EPs. Even if you don't know Little Barrie's name, if you're a fan of AMC's Breaking Bad spinoff Better Call Saul, you've probably heard their music – they wrote the theme song.
From: UK
Sound: Country/Folk
Music Week called singer/songwriter Roo Panes, "a young man with a romantic and honest notion that illuminates through his guitar and voice like an aura." He paired up with legendary producer Rupert Coulson (Portishead, Robbie William, Oasis) to make his debut album Little Giant a blend of heartfelt lyrics and bright, emotive songwriting.
From: France
Sound: R&B
Sly Johnson, a.k.a. Sly the Mic Buddah, got his start as a member of the Saïan Supa Crew, gaining notoriety in France, Germany and the UK. A musical heavyweight, he moves seamlessly between genres bouncing from hip-hop to soul to salsa, jazz and rumba. Gearing up to release a new solo project, Johnson teased a cheeky slice of what's to come in the teaser above. Check it out and stay tuned for more.