5 Ways Kendrick Lamar Has Changed The Game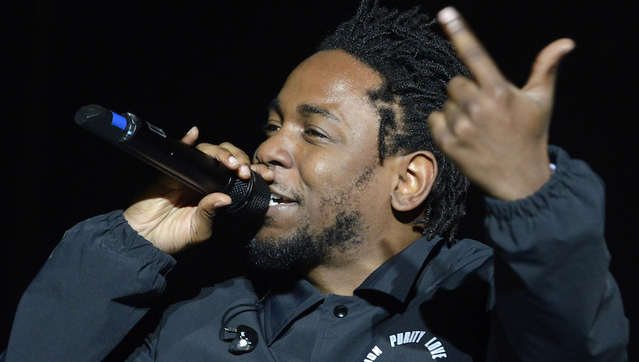 Image via: Tim Mosenfelder / Getty Images
In a matter of just five short years, Kendrick Lamar has risen from Compton's slums to global fame. Backed by the cosign of Dr. Dre and Interscope Records, not only has his stardom influenced the music industry and Los Angeles, but the world at large.
Following the strength of his mixtapes Overly Dedicated and Section.80, Lamar's debut album good kid, m.A.A.d city ignited the music world. His verse on Big Sean's "Control" brought hip-hop to a standstill. He challenged the rap world's biggest names, including J.Cole, Drake and Wale to fight for their places at the top. Lamar went on to developed a crew of talented artists, raising his label Top Dawg Entertainment's profile in signing rising talents like Ab-Soul, ScHoolboy Q, Jay Rock, Sza and Isaiah Rashad. Lamar is now considered the West Coast's golden child, consistently celebrating the artists who influenced him, while pushing hip-hop culture forward. This list highlights the ways that Kendrick Lamar's short, but sweet impact has already rendered him an icon.
His "Control" Verse Made Hip-Hop Competitive Again
Arriving out of thin air, Kendrick Lamar's appearance on Big Sean's "Control" shook up hip-hop more than anything else in 2013, calling for every big name rapper to improve lyrically or fall to the wayside. Though the song didn't end up on Sean's Hall Of Fame, many would argue he, J. Cole and others named in the verse have gone on to create the best work of their career since.
He Brought A Sense Of Consciousness Back To Hip-Hop
For the most part, listeners interested in lyrics with a message have been left to sift through underground options in hip-hop. That is, until Kendrick Lamar's grand arrival. Luckily, good kid, m.A.A.d city represented a cultural shift that kept elements of fun in tact while tarrying with thought-provoking ideas about the world we live in. His most recent album To Pimp A Butterfly was darker musically, but just as committed to delivering a message.
He Brought Focus Back To Los Angeles
Though fellow Compton native The Game was a star in his own right, Kendrick Lamar established far more of a universal appeal that made the world excited about West Coast hip-hop again. Between his work with Dr. Dre & MC Eiht to consistently shouting out Kurupt & 2Pac's importance to his career, he has made no secret of his mission to extend his city's run for some time to come.
He Became Successful Without Obeying Trends
Lucky enough to be given full creative freedom, Kendrick Lamar achieved mass success while developing his own sound. He secured radio play for songs that are original visions, without replicating the simple pop tendencies of today's biggest hits ("Swimming Pools," "Poetic Justice," "King Kunta"). Kendrick has demonstrated the power of sticking to your plan and bringing an audience to you instead of chasing fans.
He Brought Storytelling Back To The Forefront
Giving the world a different perspective of Compton, Kendrick Lamar spent his early career sharing tales from the life of a kid who grew up in a tough neighborhood without succumbing to its vices. With To Pimp A Butterfly, he honed in on the perils of success, but still managed to speak to the everyday concerns of his listeners. This ability is shared by few others presently in hip-hop, making him a truly special artist.
This article was written by Jesse Fairfax from Pepsi and was legally licensed through the NewsCred publisher network.