Jennifer Hudson humilde ante reconocimiento humanitario
January 09, 2014
via
BANG Showbiz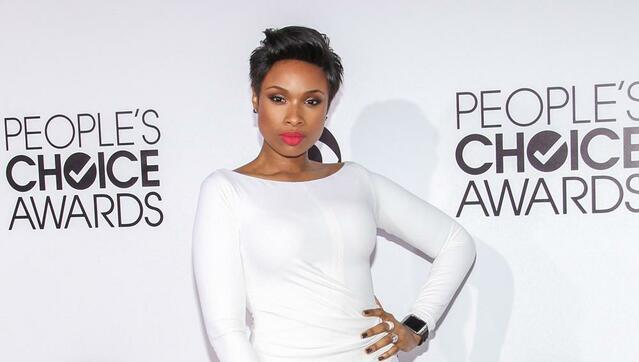 Jennifer Hudson broke down in tears as she accepted the People's Choice Favorite Humanitarian Award last night (01.08.13).
The singer-and-actress was honored with the accolade for the work she has done through her Julian D. King Gift Foundation - which was set up following the murders of her nephew, mother and brother in 2008 - and she wept as she recalled her family tragedy.
She said: "I have to start off saying the same thing I said when I won my Oscar - look what God can do!
"This all started, like I said, back home in our church where we grew up. My mother always taught us that without family you have nothing, and whether you know it or not all are family, and what happens to the other happens to us, so it's very important to make a difference."
The 32-year-old beauty - who invited her older sister Julia onto the stage with her - went on to tell the audience at Los Angeles' Nokia Theater that celebrity status "means nothing" if stars don't use their influence to do good.
She added: "We're all so quick to say, 'We can't,' or, 'Oh, it happened to them, but it will never happen to me.' Yes, I am a witness. It can all happen to us all.
"Its one thing to be a celebrity and have power - but it means nothing if we're not making a difference with helping someone else and trying to change a life."
The Julian D. King Gift Foundation - named in honor of Jennifer's seven-year-old nephew - was started by the 'Dreamgirls' star and her sister, the boy's mother, shortly after the tragedy and it aims to "provide stability, support and positive experiences for children of all backgrounds".