Will "Jump" go down in sports music history?
May 02, 2013
via
The Los Angeles Times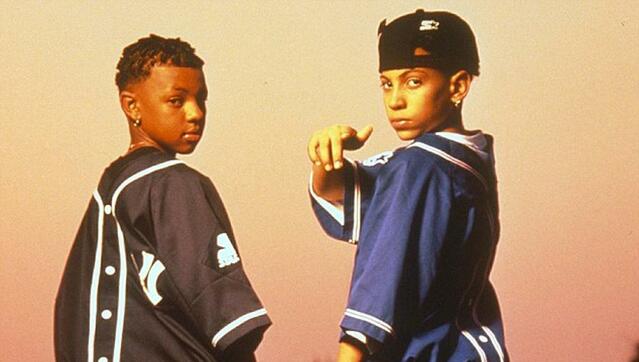 The death of Chris Kelly, half of the 1990s kid rap duo Kris Kross, recalls a time when the group's biggest hit, "Jump," was a staple in sports arenas around the country.
The 34-year-old Kelly died at an Atlanta hospital on Wednesday of an apparent drug overdose, authorities said. "Jump" was he and partner Chris Smith's biggest hit, released in the early 1990s, which also produced several other arena favorites.
Among them, House of Pain recorded "Jump Around" and C+C Music Factory produced "Gonna Make You Sweat (Everybody Dance Now)." About the same time, the Chicago Bulls popularized the ultimate pregame introduction song -- the tensely synthed "Sirius" by the Alan Parsons Project.
"Sirius" had actually been recorded years earlier but sports has a way of keeping music alive.
Ray Charles' "Hit the Road Jack" has stuck around for decades, a musical ghost haunting ballparks and stadiums. So has Ozzy Osbourne's "Crazy Train," Guns N' Roses' "Welcome to the Jungle" and Queen's "We Will Rock You."
Blur's "Song 2" (the woo-hoo song) and Eminem's haunting "Lose Yourself" are also edging nearer to classic status after a decade of providing background music at games.
Not all sports anthems have such lasting power. Gary Glitter's "Rock and Roll Part 2" was effectively banned from NFL stadiums after the British musician was convicted of molesting underage girls in Vietnam.
Other past favorites -- including Zombie Nation's irritating German techno hit "Kernkraft 400" and Survivor's "Eye of the Tiger," with its cheesy guitar riffs -- faded away on their own.
"Jump" had suffered a similar fate in recent years. Will news of Kelly's death spark a revival? ___