Lamb hits big time via trip to Myanmar
May 03, 2013
via
Sydney Morning Herald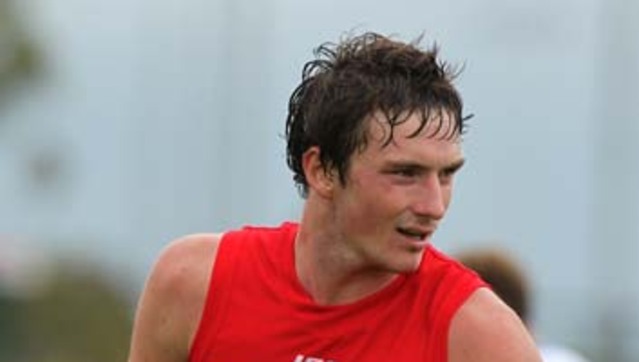 It wasn't the most conventional pre-season training strategy, but Jed Lamb believes a 500-kilometre cycling trip through Myanmar last October, headed by Swans reserves coach and premiership winner Jared Crouch, set him up to make his debut this weekend against Brisbane.
John Longmire lavished praise on Lamb for the condition in which he returned to early training, especially given the young star's progress had been stunted in the previous two years by soft-tissue injuries and shin splints.
"That's one of the question marks you have with young players - when they go away, that's their time to really improve and make up some ground on senior players," Longmire said.
"The challenge is to do it when no one's watching, do it by themselves. When he came back for his first day of pre-season training, he came back in really good shape and ran really well from day one. He was able to improve his footy, not just increase his fitness. That really set him up to be able to come in and play his first game."
Longmire said the 20-year-old had expanded his versatility from that of a small forward to include useful work in midfield.
Lamb and teammate Alex Brown joined Crouch and some friends on the Myanmar ride last October. It was the latest of Crouch's annual rides, which he conducts through Premiership Quarter, a business venture with Swans player Ryan O'Keefe, aimed at giving young footballers the chance to travel, stay fit and work with different people.
"That really put a perspective on footy and life in general," Lamb said.
"Over the pre-season, when things got tough ... just not complaining, because over there, it makes you realise we whinge about the stupidest things."