Gower 'ready to play against Storm'
June 11, 2013
via
Sydney Morning Herald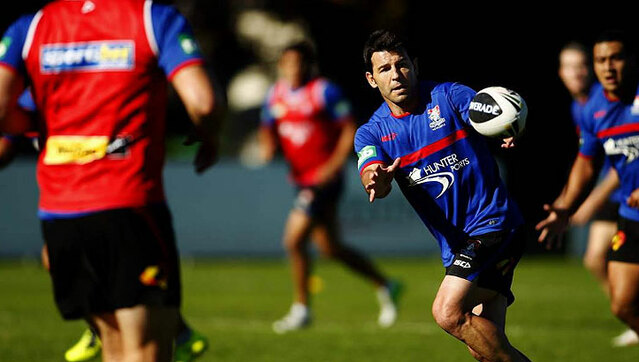 Newcastle Knights recruit Craig Gower says he is ready to go against the Storm in Melbourne on Sunday after a sharp first training run with his team on Tuesday morning.
In his first interview since coming to Newcastle, Gower said he was ready to go "if I'm asked to play".
"My hooker days are over. I'd rather play halfback, but we'll wait and see," Gower said.
Coach Wayne Bennett said Gower looked in great shape at training.
"He was the Craig Gower of old. He was talking good and very competitive," Bennett said. "More communication out there won't hurt us."
Bennett said: "We brought Allan Langer back once to win an Origin game and he stood up pretty good, so I think this guy will stand up.
"He just played last week in the UK and he's been playing all season and hasn't missed a game."