That's life: Maitua weighs up next move
June 10, 2013
via
Sydney Morning Herald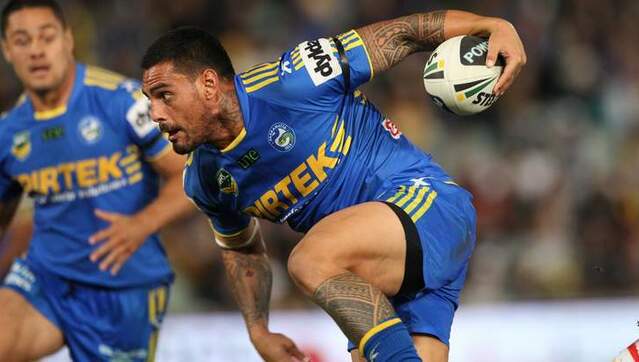 Reni Maitua says he remains ''great friends'' with Ricky Stuart despite being part of the Parramatta coach's controversial cull and revealed the move has him seriously contemplating retirement at the end of the season.
Maitua was the highest profile of the dozen players told they are not a part of Stuart's long-term plans for the wooden spooners, despite being contracted until the end of next season. Upon learning the news, Maitua stepped down for last Friday night's loss to the Roosters, but has made himself available for selection for Saturday night's clash with Cronulla at Sharks Stadium.
The Eels co-captain, who turns 31 on Tuesday, wants to remain involved in rugby league but is unsure whether to continue as a player beyond this season.
''That's a big part of the reason why I didn't play [on Friday]. I'm really starting to question whether I should play another year or whether to go to another club,'' Maitua said. ''Technically, I'm still contracted to the club until the end of next year. Myself and Ricky get along fine, we had a good adult conversation and discussed a few things about my future.
''I'm not too sure at this stage what my plans are beyond this year. I still do have the passion to play, I love the game and my body feels fine, but I'm just thinking it may be time for a new chapter in my life and maybe start a job.
''It's a tough decision and something I need to weigh up. I'm not too sure what my future holds for me but I want to finish the year strong. Hopefully I can start that on Saturday.''
Maitua said it was a difficult decision to pull out of the Roosters match and then watch the Eels come close to springing an upset from the sidelines.
''I didn't regret my decision but it was really tough on the day before the game seeing them train and not be a part of it,'' he said.
''It really did hit home but I stand by my decision. I wasn't in the right frame of mind to take the field and thought it was best for my well-being to look out for myself for once. I didn't want to let the boys down by not having the right frame of mind.
''Obviously a lot of people couldn't understand why I didn't take the field and that's OK, they don't have to understand. The support I've received from my friends and teammates was overwhelming. My teammates were great about it, they supported me 100 per cent and respected my decision. I look forward to playing again with them this week.''
The former Australian back-rower, who is unsure whether he'll be selected against the Sharks or retain the captaincy, refused to be critical of Stuart's clean-out.
''I wouldn't want to be a coach,'' he said. ''He sees something that is in the best interests of the future of this football club. He gave me the choice to stay at the club, but at this stage this will probably be my last year at Parramatta. Whether I retire or go to another club, I'll know more in the next few weeks.
''I don't really see the big fuss about it, it's all a part of football and life. It happens to all of us and Ricky and I are great friends. He just thinks it's best for the club and it's future. He's obviously got a plan in place and at the moment I'm not part of it, but that's football and life.''
Maitua said he was interested in a player welfare role in the NRL at some stage in the future.