ESTRENO: TRAILER DE 'THE HOBBIT: THE DESOLATION OF SMAUG'
June 19, 2013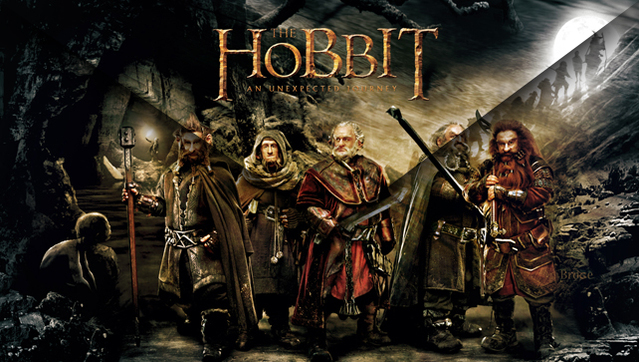 Parece que estos seis meses de espera serán bien recompensados. Después de la expectativa dejada por The Hobbit: An Unexpected Journey, les presentamos el trailer del segundo capítulo de la trilogía de Peter Jackson: The Desolation of Smaug.
2 minutos son suficientes para darnos una idea de lo que vendrá con esta segunda entrega: secuencias de peleas llenas de tensión, tomas de los imponentes paisajes de la Tierra Media, una pequeña muestra de la épica banda sonora creada por Howard Shore, Gandalf, y el regreso de los elfos con sus evidente destreza para la arquería. Básicamente todas las razones por las que amamos esta franquicia.
El trailer nos sitúa nuevamente en la escena del barranco donde termina An Unexpected Journey, a partir de ahí, Bilbo acompañado por Gandalf y los enanos deberán enfrentarse a una araña gigante, a los elfos del bosque y finalmente al temible dragón Smaug para recuperar el reino de Erebor, el último objetivo de toda la travesía.
Los fanáticos se encontrarán con una secuela que revive algunos de los personajes más queridos del Señor de los Anillos y presenta otros nuevos que seguramente van a idolatrar para cuando finalice esta entrega. Siguiendo con la tradición de Peter Jackson, si An Unexpected Journey tuvo una narración algo lenta, The desolation of Smaug promete ser más dinámica y llena de acción. Por ahora, mucha paciencia hasta que el 13 de diciembre llegue a las salas de cine.