Rogic backs veteran playmakers
June 20, 2013
via
The Age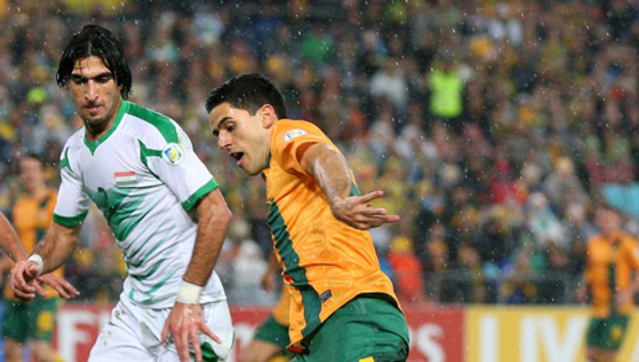 Tim Cahill has anointed him Australia's next big thing, but Socceroos prodigy Tom Rogic insists the side's old guard still has a vital role to play in the World Cup.
The Socceroos were dubbed ''Dad's Army'' during their successful qualifying campaign, the likes of Lucas Neill, Mark Schwarzer and Cahill in line to play in their third World Cup in Brazil.
Cahill nominated Rogic the youngster most capable of assuming his role as marquee man.
He took Rogic under his wing before his cameo role off the bench in Tuesday's 1-0 win over Iraq.
Rogic, 20, believes Australia's golden generation hasn't reached their used-by date yet.
''A lot can happen in a year, but I certainly feel guys like Lucas and 'Schwarz' are still very crucial parts of the team, and they'll certainly be there in a year's time,'' he said. ''They played great roles in getting us there and without them, would we have qualified? Who knows.
''The experience they've had the past two World Cups, their leadership, is really something that helps young players like myself.
''They're really good at guiding us in the right direction, they talk about their careers and how they got there, which is really helpful.''
Rather than being daunted by the tag placed on him by Cahill, Rogic embraced it.
''I don't think it's pressure, I just think it's a big compliment when it comes from Tim,'' he said. ''I've been fortunate to spend a fair bit of time with him this week. We play in a similar position in an attacking sense, he's given me some great advice and he's someone to look up to.''