Ahmed's spot on Ashes team in doubt after modest return
June 23, 2013
via
Sydney Morning Herald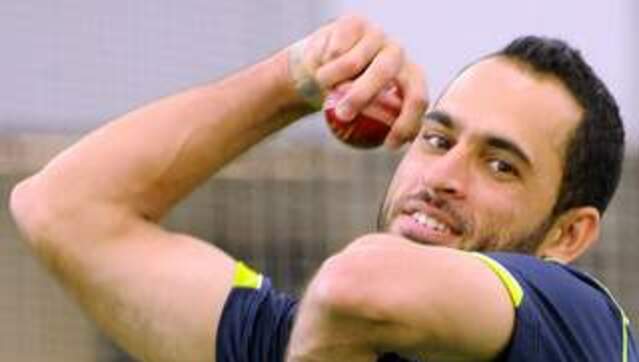 Fawad Ahmed's aspirations of representing his adopted nation in the Ashes have received a reality check, while suspended batsman David Warner looks likely to slide down the order if he plays in the first Test.
Selectors were due to make a decision on Sunday as to whether Ahmed remains in England. Whether he stays with the squad, the Pakistan-raised leg-spinner's struggle against Gloucestershire on Saturday suggested the great expectations generated by his remarkable rise to Test contention should be tempered.
Ahmed entered the final day of Australia A's county match behind Nathan Lyon and perhaps Ashton Agar in the Test pecking order.
After an encouraging first innings spell, in which he claimed 1-20 from 9.2 overs, the 31-year-old was targeted by Gloucestershire's Australian all-rounder Dan Christian, who smashed him for three sixes and four fours.
At stumps, Ahmed had figures of 0-62 from 14 overs, though a catch was dropped off his bowling and he had a chance to strike back on the final day.
Chairman of selectors John Inverarity has spoken of the immense pressure on Ahmed to perform after Cricket Australia went to extraordinary lengths to persuade the government to amend the citizenship laws, so he could become a citizen before the Ashes. He has also been picked for next month's Australia A tour of South Africa and will remain in contention next summer.
Lyon was rested from the Gloucestershire match, having shored up his status as No.1 spinner with eight wickets at 19.75 in the first two games, while Agar had five wickets at 15.8.
The fight for bowling spots will continue in tour matches in Taunton and Worcester, and at least one batting position is also in debate. Coach Mickey Arthur gave a strong indication that Warner, suspended for the tour games and with one half-century from his past 10 innings, could be moved away from the new ball in England, and was instead in contention to bat at four or six.
''That is possible,'' Arthur said in an interview with ABC Radio. ''I've got a very good idea of what the order is going to be for the first Test. There's probably one position up for grabs.''
That could leave Phillip Hughes and Usman Khawaja to compete for the No.3 position. Khawaja said he was as determined as ever to prove he had the right attitude for Test cricket, after being one of four players stood down for failing to do their homework in India.
''The guys now, especially the four who were dropped for that game, are hungrier than ever and just ready to not let anything slip,'' said Khawaja, who has been on the outskirts of the team for the past year, and has been criticised for his seemingly laid-back approach.