June 22, 2013
via
Sydney Morning Herald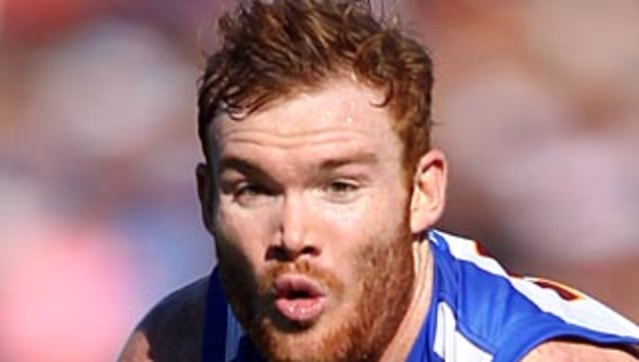 Brisbane Lions defender Daniel Merrett has vowed to modify his tackling style, following his three-week suspension for rough conduct in round eight.
Merrett slung Essendon forward Michael Hurley to the ground, forcing the player to be substituted from the field with suspected concussion. The Lions went on to win the game, in a rare victory against a more highly-rated opponent.
''I'm going to have to [change], obviously,'' he said. ''There's no room for sling tackles in the game, and I've learnt that the hard way, missing three weeks.''
Merrett expressed some mixed feelings, acknowledging that his action had set the tone for the Lions' ferocious assault on both man and ball in the game.
''Being three weeks, I felt a little bit of guilt that I'd be missing from the team,'' he said. ''But I think from my actions it kind of set the standard for that game, so it was more disappointment rather than guilt.''
He said that the suspension would not compromise his hardness at the contest. ''That's how I've got to play. I'm a big bloke in the team, that's what I'm here to do and that's the way I play my best footy, when I'm aggressive,'' he said.
Merrett has been sorely missed since that game, watching his team go down to Carlton, the Pies and Fremantle, with a bye in between making a month's layoff, during which time he has had ''a mini pre-season'' with Jonathan Brown, who has also been suspended.
The Lions wore a commemorative black guernsey at training on Saturday to honour Simon Black, who last week broke Marcus Ashcroft's club record of 318 games.
There has been controversy over the Lions' jumper this year, with some supporters calling for the end of the ''paddle pop Lion'' logo in favour of a return to the strip of the club's premiership-winning years.
The club has used Black's milestone to try to defuse the controversy, asking supporters to wear black for Sunday's game against Geelong. The Cats will join Hawthorn at the top of the ladder should they prevail.