June 22, 2013
via
The Age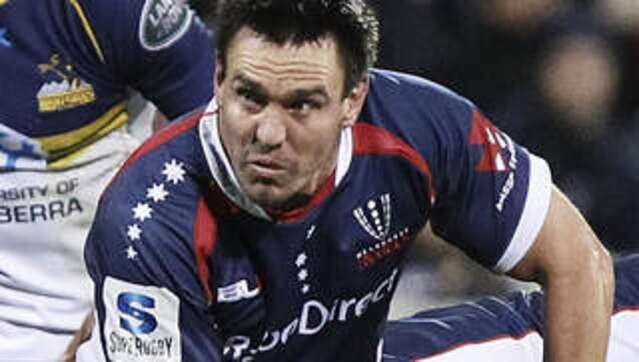 It will, according to Nic Henderson, be a classic Australian underdog story when the Melbourne Rebels take on the British and Irish Lions at AAMI Park on Tuesday night.
The Lions will field a predominantly reserves team, with the game sandwiched between the first and second Tests, but the Rebels are expecting no let-up in intensity from a side that would still be filled with internationals keen to show they were worthy of places in the remaining two Tests.
''Myself and the boys are going to need every ounce of help and if we can pack it out with 30,000 hopefully screaming Melbourne Rebels supporters it will be fantastic,'' Henderson said.
''It's that big underdog story of a tiny little provincial team trying to knock over the might of the British and Irish Lions, so I guess that underdog status that Australians are renowned for and love is probably one of the great things that surrounds this game.''
While the Lions will be understrength, the Rebels will also be without Wallabies James O'Connor, Nick Phipps and Kurtley Beale, and the injured Scott Higginbotham.
Rebels assistant coach Nathan Grey said the coaching staff began dissecting the Lions' game plan as soon as they landed in Australia, to ''try to find ways to pull them apart and break them down''. He said the Brumbies' 14-12 win over the Lions last week exposed gaps in combinations among the back-up players.