Women's sevens turn sights on Olympics
July 01, 2013
via
Sydney Morning Herald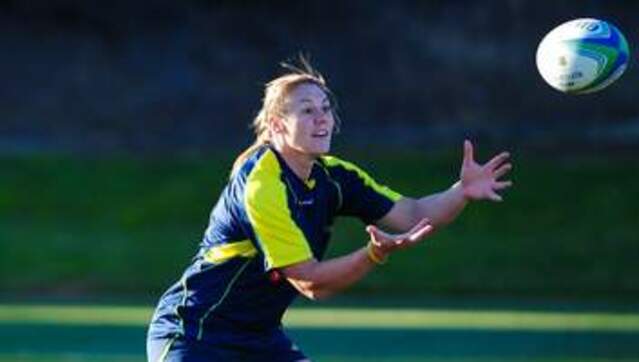 She's a mechanic by trade, but Canberra's Sharni Williams doesn't believe Australia's women's sevens team needs much tinkering to be an Olympic contender after a fifth placing in the World Cup in Moscow.
Australia's title defence fell short when it was upset 14-10 by Spain in the quarter-finals, but it rallied to win the plate final over England.
As a rookie captain, Williams said the task of helping the team recover from the Spanish disappointment was the biggest of her career.
''It was definitely a hard effort. The girls were pretty down and we weren't in contention for the cup, but the job wasn't done,'' she said.
''We had to get out there and show them we're better than that game. I just told the girls everyone dreams about wearing an Australian jersey, but no one gets to wear it that often.
''I've definitely grown as a person being a captain. I've come out of my shell a fair bit, being a country kid I was a bit timid and went with the flow.''
The squad stayed in the Olympic village used for the 1980 Moscow Games, and Williams said the team now had a better understanding of what it takes to perform under big-game pressure.
''We'll learn from these lessons, the nerves of playing for your country for a World Cup,'' she said. ''I guess we just took Spain a little lightly, but the great thing is we have a lot of depth now.''
Williams is looking forward to netball convert Mo'onia Gerrard joining the fold. Gerrard is taking a break from netball to play sevens.
''I'm sure Gerrard will fit in very well, it's just a matter of mastering the basics,'' Williams said.
''She can provide knowledge to the younger girls, give some inspirational words and show us what it means to be a World Cup or Commonwealth Games player.''