Selena Gomez starstruck by Bradley Cooper
July 21, 2013
via
BANG Showbiz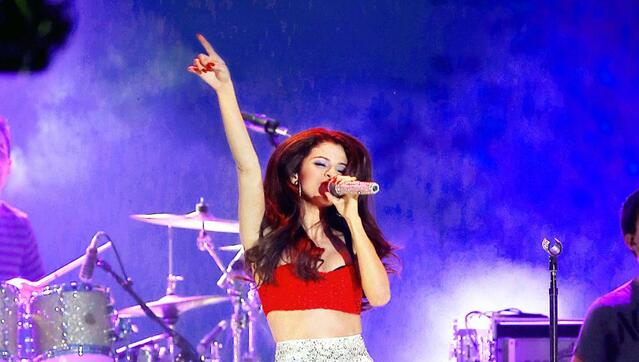 Selena Gomez was starstruck by Bradley Cooper's eyes.
The 20-year-old singer - who previously dated pop sensation Justin Bieber - admitted she tried to speak to the 'Silver Linings Playbook' actor but was overcome with shyness when he looked at her.
She said: "The last time I was starstruck was when I met Bradley Cooper and I don't even remember what I said, that's how embarrassed I was. I wanted to say he was a great actor but he blinded me with his eyes."
Selena also revealed she is happier than ever since becoming a big sister on June 13, when her sister Gracie Elliot was born.
She told People magazine: "I'm a relatively new big sister but it's the best thing ever. My bliss is coming home and seeing her after I have been working."
Following her sister's birth, the 'Spring Breakers' star took to Twitter to announce the name of her sibling.
She wrote: "Momma, Brian, and me are all so grateful for all your well wishes. My lil sissy Gracie Elliot Teefey was born on June 12th. Luv you all XO. (sic)"