Tour sceptics 'predictable'
July 19, 2013
via
The Age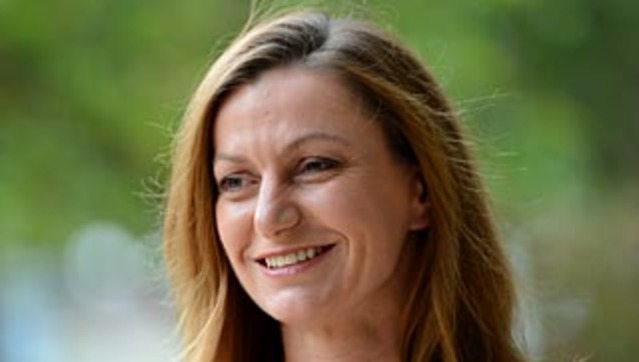 Tracey Gaudry, recently appointed to cycling's embattled world governing body and the most influential Australian administrator in the sport, says riders must accept the cynicism that outstanding performances will elicit in the wake of Lance Armstrong's downfall.
With Chris Froome, poised to win this year's Tour de France, facing a barrage of scepticism globally and also booing from spectators on course after his outstanding recent efforts, Gaudry said the response - while unfortunate - was predictable.
''I think it's very understandable,'' she told Fairfax Media. ''We have come through an exposure of the darkest age of cycling. It's naive to consider that we draw a line and that there is no residual overflow from the past.
''At the same time, the work that has been done at the global level, the team level, and the anti-doping level is immense. The culture has changed dramatically, the peer pressure on athletes has changed dramatically, and what I hope, and expect and what we need, is that there is an absolute social stigma against doping where the peers are judging each other. We need that to pervade the system. But, in the meantime, it's only six or eight months [since Armstrong's demise], of course there are going to be questions.
''What I hope for is that the peer system is as much a part of the future as the structures and all the protocols, but that those athletes are demonstrating 'we're taking it on the chin, we had to expect this happens, we all come and go in an era in whatever we do and this is part of the era we're in … our responsibility is to weather that and let our legs do the talking'.
''It's part of the responsibility of this current generation of athletes. The ethos that they are demonstrating is the ethos for the future generation of cyclists.''
Froome's team, Sky, this week took the extraordinary measure of handing over data to French newspaper L'Equipe detailing his power outputs in 18 climbs since the rider's breakout result at the 2011 Vuelta a Espana. The publication employed its consulting sport scientist, Fred Grappe, to analyse the data and he concluded the details were consistent with a clean athlete.
Sky said Froome has been drug-tested 19 times during the Tour and 48 times this season.
He has become visibly upset at times during the Tour as he repeatedly faced questions and inferences about doping.
''There comes a point where the release of data is actually releasing competitive advantage and we don't want that to be the case,'' Gaudry said. ''But, particularly for the absolute elite athletes, it's a great demonstration to say - 'I've got nothing to hide'.''