Defence the way forward for success
July 23, 2013
via
The Age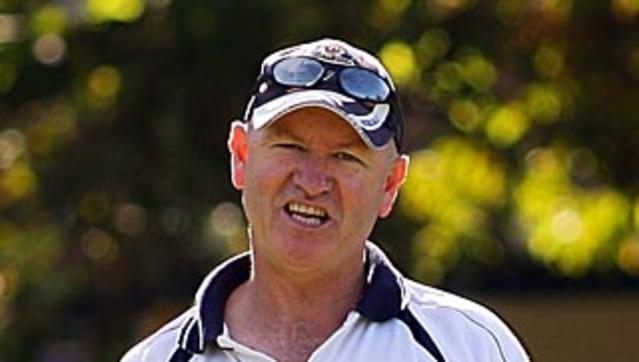 Victoria's coaches Greg Shipperd and Simon Helmot are united in their belief defence must be prioritised throughout the Sheffield Shield competition, not just within the Test team.
Shipperd, the Bushrangers' shield coach, was a notoriously dour batsman, boasting a strike-rate of 35 throughout his 13-year career. With Australia's Test batsmen floundering in England, Shipperd said the problem was not only a lack of pressure from batsmen outside the team but a need to implement a ''really big shift in mindset'' throughout the competition. ''I think we've got to be careful about playing your natural game and playing on instinct,'' he said. ''There needs to be another level of game awareness and strategic thinking about the risk versus reward of playing your way, and how that affects team performance,'' he said.
While Shipperd has begun demanding a more cautious approach from Victorian players, he admitted that had been ''meeting with some resistance''.
''It's difficult to get that thought pattern of defence [ingrained]. Defence is an ugly word in some people's minds; it needs to be the priority in people's minds,'' he said.
Shipperd said the inability of incumbent Test batsmen to regularly bat for long periods was having a knock-on effect to the bowlers. He cited the example of the past Test when they bowled England out early on day two and were required back on the field by the last session after the team was bowled out within 54 overs.
''No wonder their heads are spinning. They don't even get to almost the massage stage, or getting to put their feet up and watch how the pitch is responding to another set of batters, before they're back out there bowling again,'' he said.
In that Test, England's Joe Root, a 22-year-old playing in just his eighth Test, faced 338 deliveries in compiling 180. Across all of the past shield season only three players achieved that feat: Ricky Ponting, Callum Ferguson and Tasmanian newcomer Jordan Silk.
Bushrangers' one-day coach Helmot said he advocated batsmen being judged not only on the runs they score but also for their ability to occupy the crease for long periods. ''We've seen Root and [Ian] Bell bat for 300-plus balls. I don't think it's just decision-making. I think it's also the ability to withstand the difficult deliveries,'' he said. ''[Australia coach Darren] Lehmann's talking about making hundreds. I'd also extend that and say … [a target should be] bat for 200 or 300 balls, look at it another way. That's not being negative … but I think there are times when we don't score and try and blast. We've just got to try and gets our tempos right.''
Helmot said he considered Tasmania's Alex Doolan, a player he signed for Melbourne Renegades, to be a player who was ''as capable as anyone in Australia to be able to bat for long periods''.
Doolan was Australia A's best batsman in its match against Zimbabwe last weekend.
''He accumulates, but he is able to play front-foot and back-foot strokes,'' Helmot said.