Beyonce se corta el cabello
August 08, 2013
via
BANG Showbiz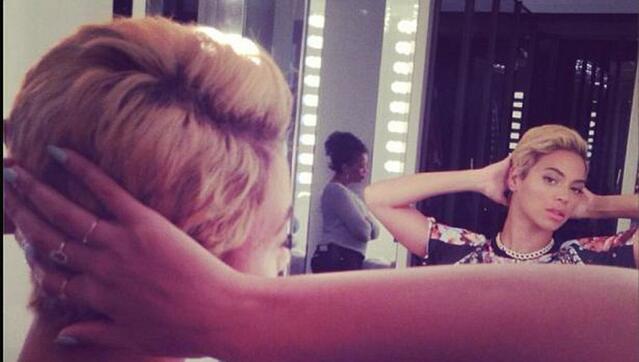 Beyonce luce ahora una melena corta.
La cantante de 31 años, quien se encuentra en un receso de su Gira Mundial The Mrs. Carter Show, publicó una fotografía en su Instagram la mañana de ayer (8 de agosto, 2013) mostrando su nuevo look, el cual deja atrás su reconocido y largo cabello dorado.
El nuevo estilo viene dos semanas después de que la megaestrella de pop causara pánico en su show de Montreal, Canada, cuando su cabello se enredó en las cuchillas de un ventilador, mientras interpretaba su canción "Halo".
Beyonce se sentó al lado del ventilador, que estaba al filo del escenario, para su presentación final, cuando de repente la máquina enredó sus rizos.
La bella rubia no se preocupó de más por el incidente y se sostuvo las raíces de su cabello, mientras un equipo la ayudó a prevenir que el ventilador atrapara más mechones.
La cantante, actualmente casada con el rapero Jay Z, fue capaz de ver el lado divertido de toda la situación y publicó una nota escrita a mano en su instagram en la que contó todo a sus fans.
También, adaptó la letra de la canción "Halo", para incliur esta frase: "Gravity can't begin to pull me out of the fan again."