Justin Timberlake sẽ tái hợp cùng N*Sync
August 20, 2013
via
BANG Showbiz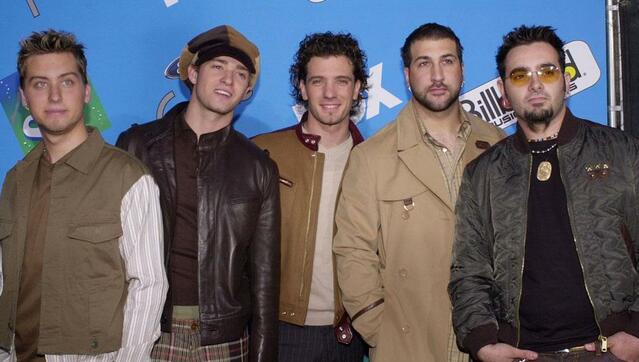 Justin Timberlake sẽ có tái hợp với N*Sync tại MTV Video Music Awards vào cuối tuần này.
Anh chàng của hit "Mirrors" đang khiến khán giả vô cùng bất ngờ khi mời những thành viên cũ của mình – Lance Bass, JC Chasez, Joey Fatone, và Chris Kirkpatrick – lên sàn diễn cùng mình trong buổi lễ trao giải hằng năm vào ngày Chủ Nhật này (25.08.2013).
Theo tạp chí New York Post, nhóm nhạc của "Bye Bye Bye" sẽ xuất hiện cùng nhau sau hơn 10 năm để cùng chúc mừng cho Justin nhận được Michael Jackson Video Vanguard Award cho những đóng góp của anh trong ngành công nghiệp âm nhạc.
Mọi người mong đợi ngôi sao 32 tuổi này sẽ biểu diễn những bản hit thành công nhất của mình và thể hiện sự trân trọng đến sự nghiệp 7 năm với nhóm nhạc nam đã từng nhận được rất nhiều giải thưởng bạch kim.
Đối với sự tái hợp của nhóm, những thành viên cũ của Justin cho biết họ đã gặp nhau tại khu vực VIP trong đêm concert "Legends of the Summer" cùng Jay Z tại Miami tuần trước, cùng với vợ của anh, Jessica Biel, và mẹ, Lynn Harless.
N*Syncs ra mắt năm 1995 và thành công trên toàn thế giới từ năm 1998 đến 2002, bao gồm cả những chuỗi ca khúc đình đám như "Tearin' Up My Heart", "It's Gonna Be Me", và "Girlfriend".
Ngay tại thời đỉnh cao của sự nghiệp, quản lý Lou Pearlman của nhóm N*Sync đã khiến cả thế giới kinh ngạc khi bán 1 triệu bản của album "No Strings Attached" trong một ngày duy nhất.
Nhóm đã lặng lẽ tan rã vào năm 2002 và chưa từng tái ngộ cho đến nay.
Trong cùng năm đó, Justin bắt đầu sự nghiệp solo đầy thành công của mình với album "Justified".