Debut of Tiger cub produces a case of great expectations
August 23, 2013
via
Sydney Morning Herald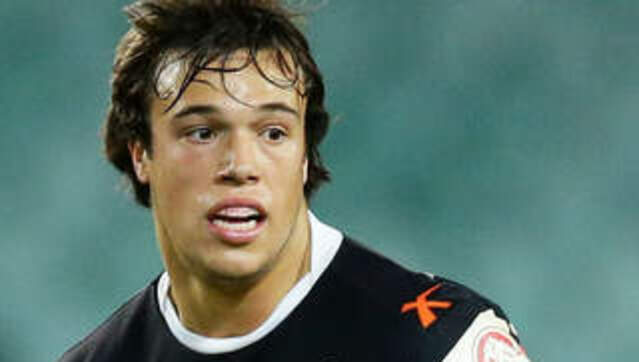 The last time anybody walked out on the Sydney Cricket Ground for the first time with more expectation than Luke Brooks, Australia was still the No.1 cricket nation.
Over the past few years there have been a few eagerly anticipated debuts, probably none more so than when a baby-faced Adam Reynolds was named as the man to replace Chris Sandow.
But this one - the expectation around Benji Marshall's successor - trumps that.
Not even his Holden Cup coach Todd Payten, who has been around rugby league for the best part of two decades, has seen so much pressure on a player who is yet to get a taste of first-grade football.
The 18-year-old from Holy Cross Ryde has Tigers faithful daring to dream of a new golden era at the stuttering club.
But two broken legs and a broken thumb has him rivalling the Raiders' captain Terry Campese for the least game time during the past three years.
Tigers coach Mick Potter believes he's ready, and for the Tigers' sake, he needs to be. But the pressure and expectation that has surrounded him for most of the season took its toll on the teenager, whose form slump in the lower grades coincided with the push for him to be promoted to the NRL.
''I don't think he got big-headed but there was a little period there where his form dropped away,'' Payten said.
''I don't know whether that was because of all the publicity he was getting, but he was kind of just going through the motions and just waiting for his opportunity to play NRL.
''I had a chat with him and so did Steve Georgallis, and we told him he had to earn his spot in the first grade team and his form over the last couple of weeks has been first rate. He's there because his form warrants it.''
It was Payten who informed last year's premiership-winning SG Ball halfback that he would make his NRL debut against St George Illawarra on Saturday afternoon.
So big are the club's hopes of Brooks and his high school teammate Mitchell Moses, the Tigers last month extended the pair's contract for another four seasons.
But Payten has urged Tigers fans not to place lofty expectations on Brooks to produce miracles over the next three games in a team down on confidence and missing some of their most influential players through injury.
''I know from inside the club the expectations aren't too high,'' Payten said.
''It's been emphasised by the way we're going and the form of our first grade team in general - that has probably heightened people's expectations. It certainly has made them more eager to see him.
''But from within the club and the coaching ranks, we're fully aware he's just a kid still and our expectations aren't too high.
''In saying that we're certainly confident he'll go out there and do OK. Let's hope people aren't expecting miracles from him because of all the attention and publicity he has been getting.''