Heineken Starclub presents Tiësto & Calvin Harris uitverkocht
September 03, 2013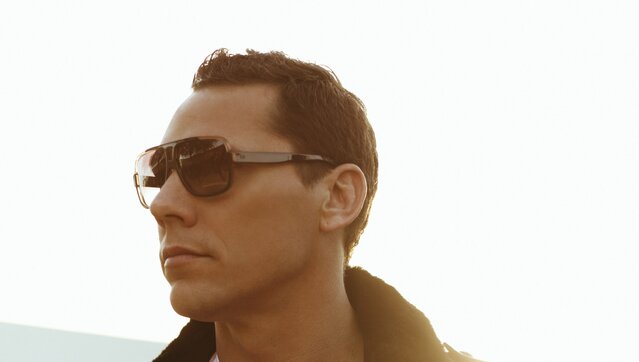 De kaarten voor het optreden van Tiësto & Calvin Harris op vrijdag 18 oktober 2013 zijn uitverkocht. Het feest, georganiseerd door Heineken Starclub en ID&T, vindt plaats in de Ziggo Dome en is het eerste evenement rondom Amsterdam Dance Event (ADE) dat is uitverkocht.
De headlining artiesten zijn de twee best betaalde dj's ter wereld zijn; Tiësto (foto) en Calvin Harris. De heren worden bijgestaan door dj's Danny Avila, Sultan + Ned Shepard, MOTi en DJ Punish.
Tiësto werd in 2002, 2003 en 2004 uitgeroepen tot beste dj ter wereld door het Britse tijdschrift DJ Mag. Hij heeft vele deuren geopend voor de nieuwe generatie en wordt dan ook vaak gezien als voorbeeld. Tiësto: 'In Heineken Starclub draai ik een exclusieve set die mijn carrière tot nu toe vertegenwoordigt, inclusief classics, nieuwe tracks en nog niet eerder uitgebracht materiaal.'
De Schotse dj/producer Calvin Harris heeft onlangs het Guinness Book of World Records gehaald door het scoren van 9 top 10 singles in de Engelse single chart. Zijn onlangs uitgebrachte album "18 Months" staat wereldwijd hoog in de hitlijsten. Vorige maand werd bekend dat Calvin Harris de eerste plaats als best betaalde dj van Tiësto heeft overgenomen.
Heineken en ID&T bundelen hun krachten en organiseren - na succesvolle edities van Heineken Starclub stages op festivals Indian Summer, Amsterdam Open Air en Mysteryland - een allereerste indoor editie. Onder het motto Born in Holland, Raised by the World! willen zij de Ziggo Dome ombouwen tot de grootste en beste club van Nederland met niet alleen de beste muziek, maar ook veel show en entertainment.
De dj's gaan in december 2013 samen toeren door het Verenigd Koninkrijk, Ierland en Canada.