Loveland krijgt een bungaloweditie
September 04, 2013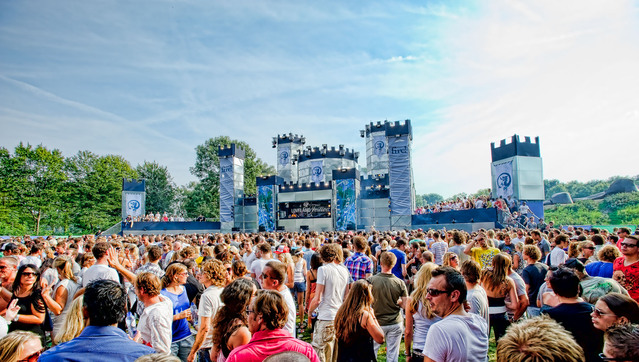 Het event Loveland krijgt een bungalowparkeditie. Van vrijdag 4 tot en met zondag 6 april 2014 wordt bungalowpark Weerterbergen (Limburg) overgenomen door het elektronische muziekfestival.
De kaartverkoop gaat donderdag 5 september om 12.00 uur van start. Per persoon kost een ticket €149,- (vroege vogels), €169,- (regulier) of €189,- (late beslissers). Dit is inclusief toeristenbelasting, service- en boekingskosten én beddengoed. Grote groepen krijgen automatisch een upgrade naar een villa. Over de dj line-up is nog niets bekend.
Het fenomeen festivals in bungalowparken startte in 2012 met Bungalup in Centerparcs De Eemhof (Flevoland). Dezelfde organisatie zit tevens achter de weekenders Where The Wild Things Are (samen met Mojo) en Weekend Fest (samenwerking Milkshake en Bungalup), dat 15 tot en met 17 november 2013 haar eerste editie beleeft. Beide events worden net als Bungalup in De Eemhof gehouden.
Loveland kent verder edities tijdens Amsterdam Dance Event, Koningsdag, Oud & Nieuw en outdoor in het Amsterdamse Sloterpark.