Victory's Traore in fine return
September 08, 2013
via
The Age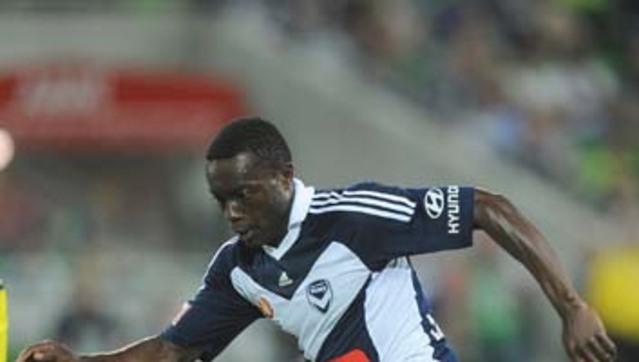 Any player's first game back from a serious injury is always a nervous affair.
Usually he is desperate to impress, but mindful of his rustiness. Keen to make an impression, but concerned not to overtax a body reacquainting itself with the requirements of top-class soccer.
Melbourne Victory's full-back Adama Traore managed the equation perfectly on Sunday afternoon when he played his first game in six months, a pre-season friendly against Victorian Premier League club Hume, which Victory won 3-0. He was joined by another Victory new boy, Mitch Nichols, who was also making his first appearance for the club he joined from Brisbane Roar in the off-season.
Traore's absence was keenly felt at the back end of last season as Victory chased the championship. The dynamic left-back gives the team drive and purpose down the flanks, but never shirks his defensive duties. And he looks to have retained his combative enthusiasm, judging on the 45 minutes he played on Sunday.
Nichols has always been a talented technician, even if at times he has displayed patchy form.
The move south to rejoin Ange Postecoglou should rejuvenate him, and he certainly looked calm and composed on the ball.
Nichols set up Victory's opening goal in the 11th minute, combining well to provide Jesse Makarounas for a shot the forward converted.
Melbourne was a long way from full strength, with Archie Thompson and Mark Milligan on international duty, Connor Pain and Andrew Nabbout both sidelined with illness and injury.
Gui Finkler, who missed much of last season after a knee reconstruction, was on the bench and came on in the closing minutes.
By then Victory was 2-0 up, the impressive Nichols setting up the second goal with a far post cross that Francesco Stellar headed home.
Christopher Cristaldo finished off a nice break late in the game with a third.