Third alleged mistress of Lamar Odom comes forward
September 11, 2013
via
BANG Showbiz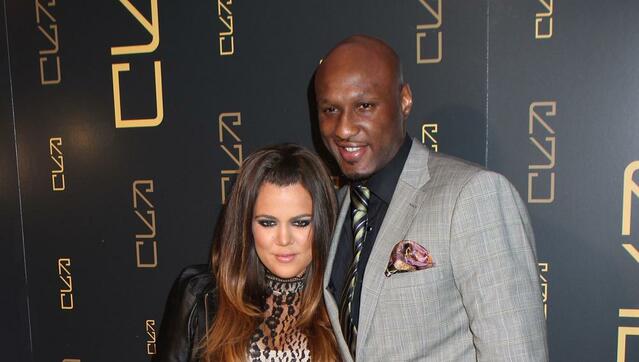 A third woman is claiming to have had an affair with Lamar Odom.
Sandy Schultz, a 29-year-old graduate student, has alleged she shared a passionate weekend between the sheets with the Los Angeles Clippers basketball player - who is married to Khloe Kardashian-Odom.
The sportsman - who is said to have dated the brainy beauty "on and off" for seven years before he met Khloe - allegedly called her out of the blue in March 2012 to organise a reunion in San Francisco, where he was playing a basketball match.
Sandy told Star magazine: "It was shocking that he called me since he was married to Khloe. But at the same time, I wanted to see him and let him see what he missed out on.
"He called me and told me to fly up and meet him, but he asked if I had the money to pay for it. We just fell into each others' arms, hugging and kissing."
However, their risky romance was short-lived as Lamar, 33, never came back after announcing he was going to the cash point.
Sandy added: "The bellman later handed me an envelope with $800 in twenties in it, but Lamar had already left. That was the last time I have spoken with him."
Sandy's allegations come after Polina Polonsky and Jennifer Richardson both claimed they were secretly seeing the strapping sportsman behind the back of 'Keeping Up with the Kardashians' star Khloe.
Lamar was recently kicked out of his marital home by Khloe following the cheating claims and reports he is a regular user of crack cocaine.
Sandy insists the recent revelations are "karma" coming back to bite Khloe, who she claims stole Lamar from her in the first place.
Reminiscing about the fateful evening in a Los Angeles nightclub in April 2009 when he first met Khloe, Sandy said: "We were sitting at our table having drinks. I got up to go to the bathroom and when I returned, Khloe had taken my seat next to Lamar. She didn't move, so I sat in his lap.
"He was supposed to be (going) home with me and he chose to go home with Khloe Kardashian instead. She knew I was Lamar's girlfriend and she obviously just didn't care.
"And Lamar didn't have the decency to call me that night to say he'd made that decision."