Isaac Smith extends Hawthorn deal to 2016
September 12, 2013
via
Sydney Morning Herald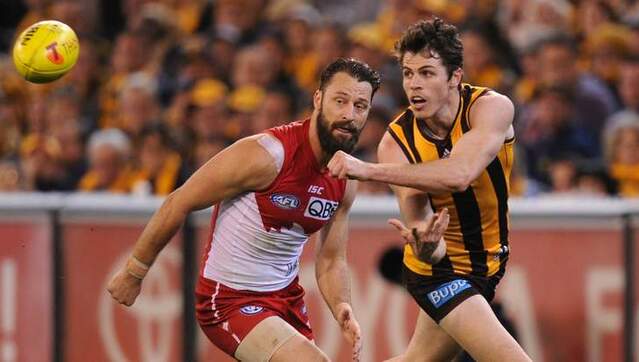 Hawthorn has re-signed Isaac Smith until the end of 2016, extending his contract by two years.
Smith had signed to the end of 2014 but after impressing this season, his third at the club, he became the third talented young Hawk announced this week to be staying at the club after Jed Anderson and Bradley Hill.
Smith told the club website that he had not considered playing at another club.
"When you find those special friendships and relationships, you just don't want to leave them because you're having a good time and there's no point putting a spanner in the works," he said.
"We all get along well, and there's a good bunch of blokes coming through around the 21-25 age bracket so there's a nice core group of us there who are all good mates.
"I'm just happy that they put something on the table and I'm really just happy to be here for another few years.
"It's a pretty special place, you feel welcome and wanted around here, so it's a good place to be."