Dimitri Vegas & Like Mike verkopen in één week uit
September 20, 2013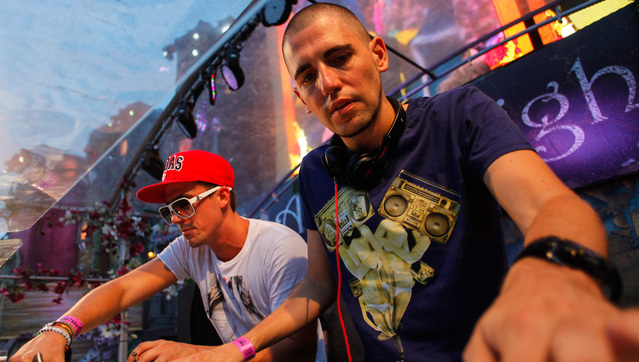 De Belgische dj's Dimitri Vegas & Like Mike hebben hun eerste show 'Bringing Home The Madness' in het Sportpaleis in Antwerpen in één week uitverkocht. Alle 18.000 tickets voor hun show op zaterdag 21 december gingen als warme broodjes over de toonbank.
'Bringing Home The Madness' is de eerste eigen show van het duo. Er komt mogelijk een dag voorafgaand aan het evenement - op vrijdag 20 december - een tweede show. Dit omdat er nog steeds een enorme vraag is naar tickets. Voor deze avond is al een wachtlijst geopend. Een ticket kost tussen de 30 en 40 euro. De show wordt in nauwe samenwerking met het team van Tomorrowland, België's grootste festival, ontworpen.
Het dj-duo is binnenkort ook in Nederland te zien; tijdens Amsterdam Dance Event op woensdag 16 oktober 2013 staan ze in de Melkweg. Hier draaien ze tijdens de avond 'Nicky Romero & Friends'.