Right time for exit, says Jones
September 26, 2013
via
Sydney Morning Herald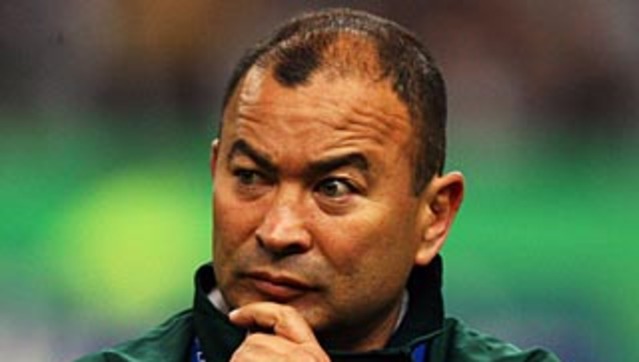 Former Wallabies coach Eddie Jones believes Jake White has picked the perfect time to hand over the reins at the Brumbies.
White's departure with two years remaining on his contract comes just over a month after the Brumbies lost to the Chiefs in the Super Rugby final.
Jones was a consultant to White at the Brumbies and he believed having capable replacements in Stephen Larkham and Laurie Fisher would soften the blow.
''Everyone wanted Jake to continue, but I think when he missed out on the Wallabies job, the door in Australian coaching closed for him, and probably now is as good a time as any for him to move on,'' Jones said.
''The Brumbies are the healthiest they've been for a long time. They've got 16 Wallabies and good coaches in Laurie and Stephen to take over.
''While it's disappointing he's not continuing, I think the timing's pretty good for the Brumbies.''
Jones said White was within his rights to look after himself given the ruthless nature of professional sport. ''The reality is he thinks this is the right thing for him in his career,'' Jones said.
''It's easy to judge Jake poorly now and say he should be serving out his contract, because if the Brumbies lose four games next year, people start saying we've got to get a new coach and there's no two years left on his contract.
''He's changed the Brumbies over the last two seasons from being a basket case into clearly being the best team in Australia.''
Former Brumbies captain Owen Finegan said White was always destined to have a limited stint in Canberra.
''Jake getting involved with the Brumbies initially was a springboard to something bigger and better,'' Finegan said. ''When something like a job with the England team or the Wallabies came up, he was always going to jump at it.
''I'd imagine Brumbies supporters would be happy we've had him for two years, the team's made a pretty remarkable turnaround.''