September 28, 2013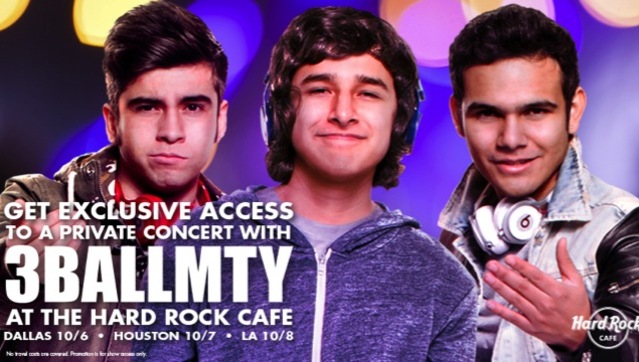 You've already seen us hang out with these guys - our hosts Juan Bago & O
spent some time with them
at the 2013 Latin Billboard Awards, and they even created a song
using our slogan
. But now we're bringing you even more.
Are you in Dallas, Houston, or LA?
Then you can see a private concert from tribal guarachero superstars 3Ball MTY at the Hard Rock Cafe!

Just tweet us @MiPepsi using your city´s hashtag to enter - #3BallDallas, #3BallHouston, or #3BallLA. The first 150 people from each city to tweet us will be added to the exclusive list.