September 30, 2013
via
T3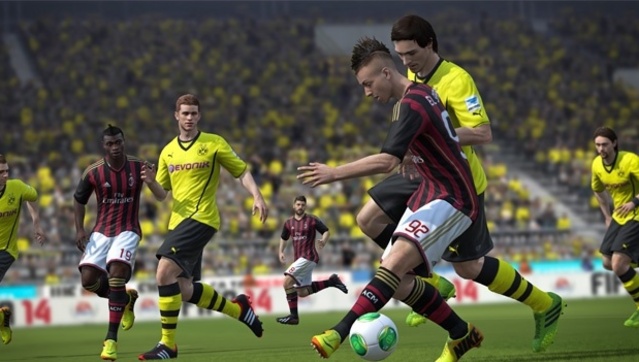 Well that didn't take long. One minute Grand Theft Auto 5 is raking in over a billion dollars worth of sales in just three days and the next, it's being punted out of the first place on the video games sales chart.
The game that unseated GTA 5 was, naturally, the latest installment EA Sports's world conquering football franchise, FIFA 14.
As impressive as its challenge to GTA 5's chart dominance is, information streaming in from retail monitor Chart-Track states that FIFA 14's launch sales are down 24 per cent from last year's FIFA 13. Chart-Track has posited the theory that consumers may have had less spare cash for FIFA this year, due to a lot of it being blown on GTA 5 last week. It could also be the case that fans are holding out for the Xbox One and PS4 versions.
Elsewhere in the chart, Minecraft: Xbox 360 Edition rises to third place while FIFA's annual competition, Pro Evolution Soccer 2014, enters the chart in fourth place.
The rest of the top ten chart shapes up as follows:
1. FIFA 14 (new entry)
2. Grand Theft Auto 5 (ranked 1st last week)
3. Minecraft: Xbox 360 Edition (ranked 6th last week)
4. Pro Evolution Soccer 2014 (new entry)
5. The Last Of Us (ranked 3rd last week)
6. Disney Infinity (ranked 8th last week)
7. Splinter Cell: Blacklist (ranked 5th last week)
8. Saint's Row IV (ranked 5th last week)
9. Diablo III (ranked 7th last week)
10. Rayman: Legends (ranked 16th last week)