Buddy deal has player movement up in air
October 02, 2013
via
Sydney Morning Herald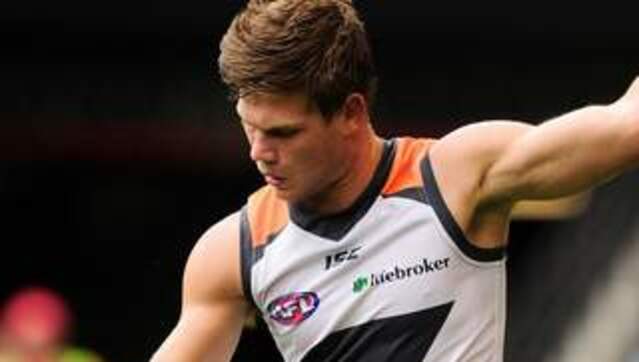 The sliding doors consequence of Lance Franklin's uber-offer to join the Swans is that players who thought they were staying are now considering going - and those who were going could now stay.
On Tuesday Greater Western Sydney resumed discussions with midfielder Taylor Adams to see if he was prepared to stay at the Giants now that more money was potentially available to pay him.
Adams will meet with his manager Winston Rouse again on Thursday to decide if he now wants to stay at GWS following a revised offer or, if not, which club he would want to go to.
Adams was understood to have been prepared to stay in Western Sydney until about six weeks ago when it appeared the financial pressure of fitting in Lance Franklin meant the Giants' offer was less attractive than those from Victorian clubs.
The Giants are understood to have contacted Rouse to say the landscape had changed post-Franklin's decision.
It is understood Rouse was unlikely to have been persuaded by the late change of position from the Giants, feeling he was advanced in discussions with a range of Victorian clubs.
Five Victorian clubs - Collingwood, Carlton, Richmond, Geelong and Essendon - have met with the inside midfielder.
Collingwood, Carlton and Essendon are understood to be slightly favoured because of the fact they are most likely to be able to do a deal that would satisfy the Giants.
Adams is understood to want to make sure a deal can be done without rancour and for the Giants to be reasonably compensated. Geelong's late first-round draft pick and Essendon's lack of a first-round draft pick would make that deal slightly more problematic unless the clubs were prepared to part with players.
Sydney premiership ruckman Shane Mumford has accepted an offer to join GWS, with the Giants saying they will either facilitate a trade for the out-of-contract ruckman, or sign him via the pre-season draft.
Hawthorn was also chasing the 27-year-old, who the Swans could not accommodate in their salary cap due to the Franklin deal.
But the Giants have a prized bargaining chip in the form of the No.1 pick in the pre-season draft and Mumford has settled on moving to the expansion franchise.
Hawthorn is expected to seek a trade for Brisbane ruckman Billy Longer following Mumford's decision. The Lions are aware that Hawthorn is Longer's club of choice but the parties still have to come to terms on a trade. However, Hawthorn will have an extra top 20 draft pick after losing Franklin and could use that pick on Longer.
Sydney's tall utility Andrejs Everitt remains out of contract and may become another casualty of Sydney's need to find salary cap space.
Melbourne has indicated it was ''highly likely'' to trade its No.2 draft selection overall to help bring more experienced midfielders into the club.
Recognising that the Demons already had talented young onballers at the club in Jack Viney and Jimmy Toumpas, Melbourne's manager of football operations Josh Mahoney said the Demons were prepared to part with such a high draft selection.
''I think it's highly likely that it will be [traded],'' Mahoney said.
''We've got a lot of young talent already in our footy club and if the ability is to add an experienced person into our footy club, well that's a big advantage for us right now,'' he told Trade Radio.
''If we could add two to three experience midfielders … they can come into the side and play alongside the group of young talent we've got. That would be a successful period for us.''
Melbourne also said it had done everything within its power to retain midfielder Colin Sylvia.
''He's taken a bit of time to make his decision,'' Mahoney said. ''[We] expect an answer from Col in the next couple of days.
''We see him as an experienced player through the midfield, that's one thing that we still do need, there's a role for him to play but … he's got to make a decision on where he finishes his career.''
As rumours and speculation heat up ahead of the start of the AFL's free agency and trade period, Carlton was moved to declare that emerging utility Mitch Robinson was unlikely to leave the Blues under any circumstances.
Carlton's recruiting manager Shane Rogers said he was surprised to hear Robinson's name linked with another club.
''I obviously only get one vote [at Carlton],'' Rogers told Trade Radio. ''Under no circumstances is Mitch Robinson going anywhere.''