Robinson loads up team to fire bullets in attack
October 03, 2013
via
Sydney Morning Herald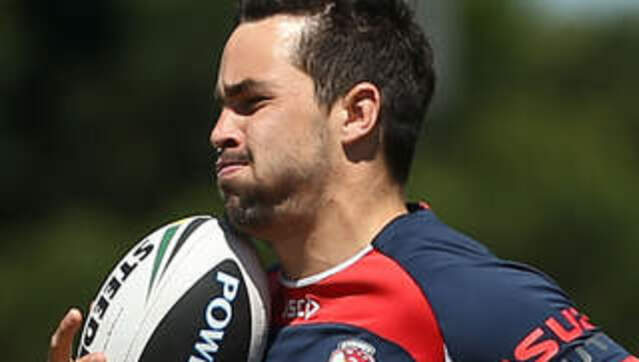 Sydney Roosters have to try to stop what coach Trent Robinson describes as the best back line in the competition from turning it on come Sunday night.
The Roosters have been involved in dour struggles in their past three outings against Manly. Their most recent clash, a 4-0 win to the Roosters in the first week of the finals, was intense, brutal and largely built on defence.
But Robinson said an improvement in attack, not defence, would go a long way to determining this year's premiership, and he has called on his team to halt Manly's star-studded back line.
''When Manly and I looked at our last game we would've been quite happy with our defence,'' Robinson said. ''[On Sunday] you're going to have to fire some bullets in the other direction.
''We've definitely got to defend well again. They've got arguably the best back line in the competition. We will know our job there.
''We will have to go to another level to defend it and then play some attack off the back of that. It's a great test.''
Meanwhile, Robinson praised halfback Mitchell Pearce for the conviction his playmaker has shown since his Origin disappointment. Pearce was heavily criticised after NSW failed again to end Queensland's interstate stranglehold but his club form has remained strong throughout this season.
''Our whole team backed Pearcey,'' Robinson said. ''He has been the long hope for NSW. As soon as game three finished Pearcey hadn't changed in our eyes. We were proud of how he dealt with things. It shows great character.
''We felt like we needed to support him but he came in the next day and was ready to go. Sometimes you think it's a bit of a rebound effect and it'll drop off, but it hasn't dropped off.''
Pearce said he had managed to get over the loss quickly. ''I sort of get sick talking about it,'' he said. ''Players are getting over losses all the time. I was obviously disappointed for about a week, as the whole squad was that lost that game. It's been easy coming back into a good side.''
Pearce has been in sublime form in recent weeks, with a dominant performance against Newcastle on Saturday night.
He led the team in their big 40-14 victory against the Knights and finished with two try-assists, a line break and two line-break assists in an error-free dominant 80-minute performance.
''Sometimes the ball falls in your hands,'' Pearce said. ''I got into a bit of open space early but it was all off the back of the other boys. Some games your running game opens up before others.
''This game might be a bit tighter and you rely on your kicking more. For me it's doing what I feel gets me into the game, I just have to do that from the start.''