Miley Cyrus comfortable with nudity
October 07, 2013
via
BANG Showbiz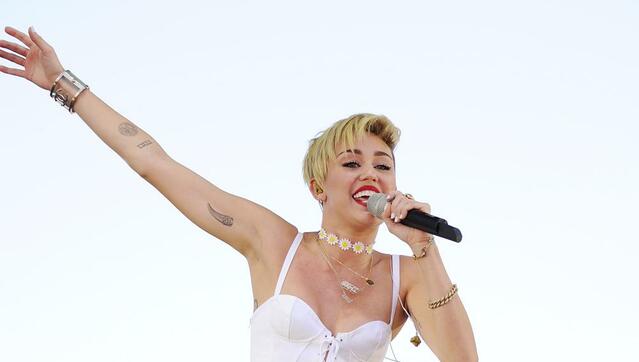 Miley Cyrus is "confident being naked".
The controversial star stripped down for her new 'Wrecking Ball' video - in which she appears completely nude - and she insisted she has no problem baring all to portray the "emotion" of the song.
She told the Mail on Sunday newspaper's Event magazine: "I'm very confident being naked ... I feel that stripping off is a way of expressing purity of emotion."
The 'We Can't Stop' singer was criticized for her raunchy bikini-clad performance at the MTV Video Music Awards - during which she was suggestively grinding against 'Blurred Lines' hitmaker Robin Thicke - and the 20-year-old star has hit back at critics for searching too hard for a reason behind her behavior.
She insisted: "People try to make everything so thought out when sometimes there's no real reason why.
"My fans love the fact that everything I'm doing is my choice. It's my body. I want what I do to be memorable and so do my fans - I'm just living, just being."
And with everyone left wondering what Miley will do next, the former 'Hannah Montana' star explained that's exactly what she wants to people to do.
She added: "I want to be memorable. That's what my fans want to. Everyone's talking about me, waiting to see what I'm doing next ... I want to keep people guessing."