Melbourne secures Dom Tyson
October 17, 2013
via
The Age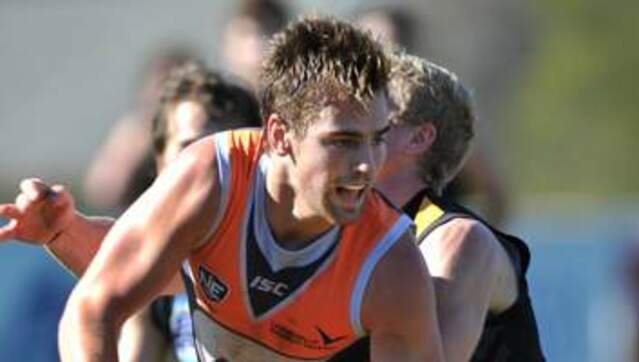 Melbourne has acquired young GWS midfielder Dom Tyson in a blockbuster swap.
The Demons have finalised a deal in which Tyson will join them in exchange for their pick number 2, with Melbourne also receiving GWS pick number 9 in return.
In effect, Melbourne gives up pick number 2 and receives Tyson and pick number 9 in return.
Melbourne had been hawking their pick number 2 at the instigation of new coach Paul Roos, who wanted to use a prize choice to gain a young midfielder who would help the club immediately, while ensuring the player they acquired could still be a long-term player.
Tyson was the number 3 draft pick overall in the Giants' 2011 draft and played 13 games for the club, after being restricted to three matches this year due to a knee injury.
He is considered by Melbourne as precisely the type of player they need to bolster a threadbare midfield.
The swap will give GWS picks number 1 and 2 in the draft for the third year in succession in addition to pick 20, while the deal still leaves the Demons with a top-10 draft pick.
Melbourne is also expected to secure Adelaide midfielder Bernie Vince in exchange for a second round draft pick - which could be the selection Melbourne receives as compensation for losing Colin Sylvia to Fremantle as a free agent.
Vince will get at least a three-year deal with Melbourne.