Harry Styles turned down by Australian TV star
October 27, 2013
via
BANG Showbiz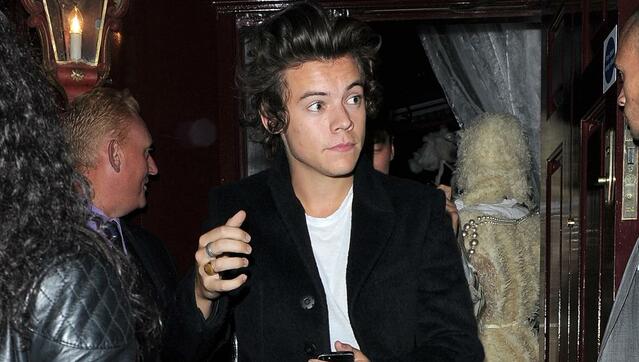 Harry Styles was turned down by an Australian TV presenter who is 17 years his senior.
The One Direction heartthrob attempted to woo Samantha Armytage when she interviewed the 'Best Song Ever' group for breakfast show Sunrise in Australia last week, but she reveals that she put a stop to his advances because she's "old enough to be his mother".
Samantha is quoted by The Sun newspaper as saying: "When he walked in and kissed me on the cheek I thought, 'Oh, hello.' Harry was very open and talked about women. He did say he didn't care about age. And there was a lot of flirting from him -- and it wasn't just in one direction. It went in both directions.
"He did invite me for a round of golf. He is far too young. And I'm too old for him. I prefer older men. I'm old enough to be his mother. He was very cute and seemed like a very clever boy and there is something very flattering for my ego about a guy like that flirting a little bit."
While the 36-year-old TV star didn't succumb to cheeky Harry's advances, she was impressed by the 19-year-old singer's maturity.
She added: "But I couldn't believe that, for how young they are, they are so mature and well-adjusted and sort of much more beyond their years."
Harry famously romanced 'The Xtra Factor' host Caroline Flack in 2011 despite a 14-year age gap between them.