Kevin Muscat confirmed as Melbourne Victory coach in two-year deal
October 31, 2013
via
The Age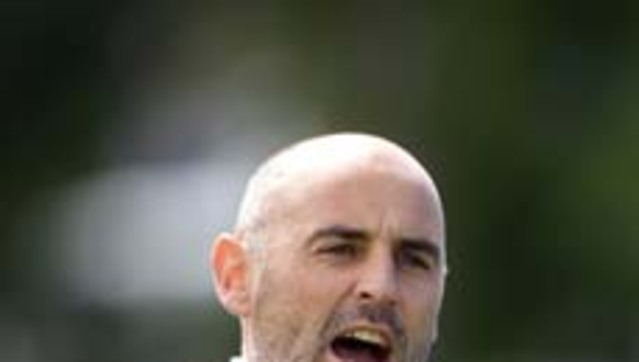 Melbourne Victory's inaugural captain Kevin Muscat has been appointed as successor to Ange Postecoglou as coach of the A-League's biggest club.
Muscat, 40, was unveiled in the role on Thursday morning when club chairman Anthony Di Pietro revealed that the ex-Socceroo defender had been handed a two-year contract.
In a twist of fate, the fixturing computer has presented Muscat with his first game at home on Monday night against Wellington Phoenix, the team coached by former Victory boss Ernie Merrick.
Merrick it was who persuaded Muscat to return to Australia after a lengthy career in England to be the club's first caption in the opening A-League sesason in 2005-2006.
''I've been at the club for 10 years now. I'm well aware of what is expected at Melbourne Victory ... I've been here long enough to realise what people expect at this club,'' said Muscat.
He revealed that he had been asked on a couple of occasions in the past whether he was ready to take over, but had said no.
On this occasion, he said, he had no hesitation in replying yes.
''I think I have the tools to take the club on,'' he said.
''I would like to think it would be a smooth transition. The structures in place at this club are unprecedented,'' Muscat said, adding that he had learnt much from Postecoglou in the 18 months they had worked together.