Brumbies won't be affected by Andrew Fagan's move: Stephen Larkham
November 22, 2013
via
Sydney Morning Herald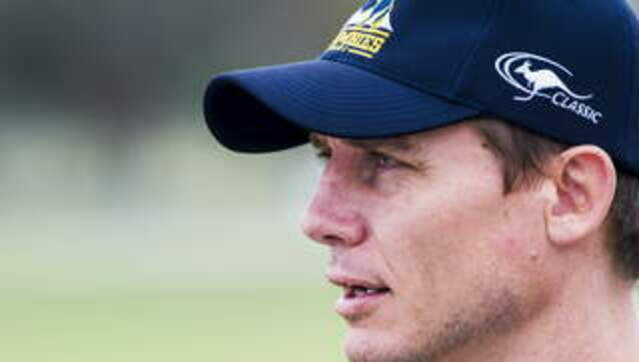 ACT Brumbies coach Stephen Larkham says his players will not be affected by chief executive Andrew Fagan's departure, despite it adding another distraction to the pre-season.
Fagan informed the Brumbies board of his decision on Thursday, then announced his resignation on Friday.
The leadership upheaval adds to a hectic three months since the Brumbies lost the Super Rugby grand final.
In that time coach Jake White quit the last two years of his contract and Larkham was appointed the new head coach.
Laurie Fisher was named the new director of rugby and Brumbies boss Fagan quit.
Nine of the Brumbies' stars have been in Europe with the Wallabies while the rest of the squad has been at pre-season training in Canberra.
''The rugby program is in place, we're set for the season and the sponsors are locked in,'' Larkham said.
''The rugby side of things for next season is ready and planned … things are as per usual on the rugby side of things, it certainly won't affect that.
''It's a board process and decision now, we'll leave it up to them to solve it.''
Brumbies coaching staff and players were told of Fagan's decision just hours before the announcement on Friday.
The Brumbies started pre-season training at the Australian Institute of Sport, but will move to the University of Canberra next week.
They will make a permanent move into their new $15 million home at the university in March next year.
The change at the top is especially unusual given the Brumbies made the Super Rugby grand final and fell just short of winning the championship.
''Andrew's not leaving this afternoon. I don't want to put a timeline on the search for a replacement, but we'd like to do some scouting and have some interviews and we'd like to move on that quickly,'' Brumbies chairman Sean Hammond said.
''In this role, nothing ever shocks me. Just when you think things are on a stable platform, that's when things happen. We just have to roll with it.''