Ariana Grande con los nervios de punta en los AMAs
November 25, 2013
via
BANG Showbiz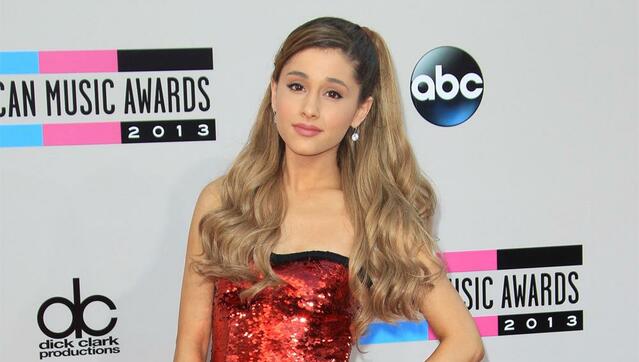 Ariana Grande was a bag of nerves before her performance at the American Music Awards on Sunday night (11.24.13).
The 20-year-old singer - who is dating The Wanted's Nathan Sykes - announced to her 11 million-plus Twitter followers that she was struggling to keep her emotions in check before she took to the stage at the Nokia Theater in Los Angeles to perform her single 'Tattooed Heart' at the star-studded event.
She tweeted: "Already at the venue for sound check, sooo nervous / excited for tonight #AMAs.
"That was the most nerve wracking thing ever and I haven't had access to my phone all day but hi y'allllll love u I'm so nervous! u watching? (sic)"
The Nickelodeon star - whose debut album 'Yours Truly' has topped the charts in over 30 countries since it's September release - also picked up the gong for New Artist of the Year and after making a dutiful acceptance speech on stage, she quickly returned to the social networking site to thank her fans.
She tweeted: "Oh gawd I haven't had my phone all night but thank you thank you thank you, such an exciting night & I owe it to u all. love u with all my.
"Dude.................... tonight was the coolest. can't get over it. thank you again #AMAs and my precious precious fans wtf ily. (sic)"
She added: "I love you guys so so so much. that's all I've been thinking. thank you times a million."
Other winners at the AMAs included Rihanna, Justin Timberlake and Taylor Swift.