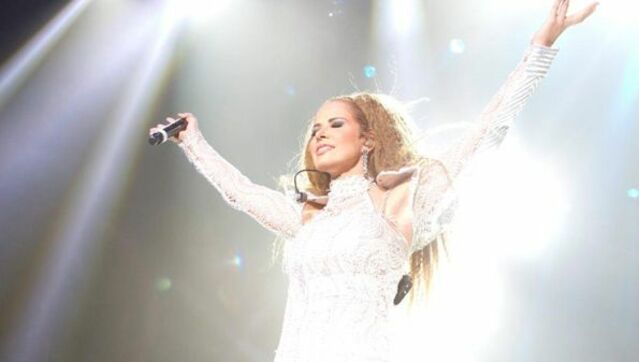 The rise, fall, and sort of rise again of Mexican pop icon Gloria Trevi is epic. She was a teenaged pop star in a girl band, went solo, sold millions of records, and then as an adult was arrested amidst a huge sex scandal, spent years in jail, and after being cleared of all charges was released. Oh, we almost forgot! She also got pregnant while in jail. It turns out the father of the baby was her manager who was incarcerated alongside her. Sergio Andrade, her baby-daddy and former manager, was later found guilty of previous charges of raping and kidnapping an underage girl. You just can't make this stuff up.
Nine years after being released from prison, Trevi is fighting for a comeback. This year she starred in the novela "Libre para amarte," and released a new album "De película." Shortly after the release of her album details about an upcoming biopic started to leak to the press. Tentatively titled Gloria shooting is set to start in Rio de Janeiro and Mexico City later this month.
The outspoken singer told a Mexican newspaper that she knows nothing about the movie and it is being made without her consent. An unauthorized biopic? This could be good! Even though the producers don't have Trevi's permission to tell her story they have acquired the rights to her music for the film.