Zayn Malik still tries to 'impress' Perrie Edwards
November 28, 2013
via
BANG Showbiz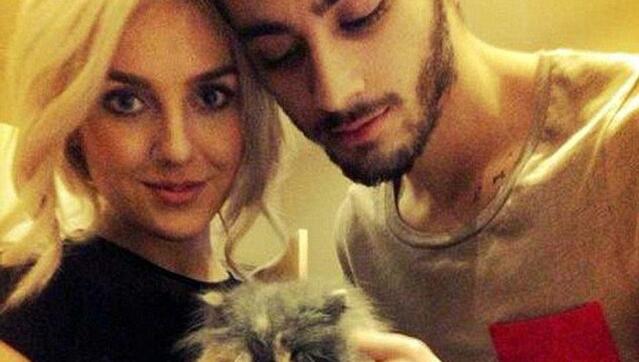 Zayn Malik still tries to "impress" his fiancée Perrie Edwards.
The 'Story Of My Life' singer - who proposed to the Little Mix star in August - has admitted he makes a special effort to look attractive in order to keep their romance alive and has been making sure to stay in shape ahead of their upcoming nuptials.
Zayn told E! News: "I do try to impress her still, I do try to do a bit of exercise. I don't want to completely let myself go."
The 20-year-old singer dismissed his fiancée's recent claims that he had a 'harder' time adjusting to fame and insists he is having "fun" whilst being in One Direction.
Zayn mused: "I don't think it's necessarily I have a 'harder' time with it,
"It's just something that took a bit of time for me to get my head around, which obviously is normal for anybody, I guess. It's not something that is a normal thing to be doing. So it took a bit of time for me to get used to it, but I am used to it now and it's fun. I'm having fun with it, so it's all good."
Zayn - who recently finished One Direction's 'Take Me Home Tour' - also dished on what he gets up to with his band mates Niall Horan, Liam Payne, Harry Styles and Louis Tomlinson when they are backstage.
He explained: "Sometimes it's quite refreshing to get a bit of time to just kinda chill and do your own thing. And we like to do just normal things when we're backstage, we just play video games and stuff like that."