Sydney Kings captain Ben Madgen rues ref's miss of blatant foul
December 08, 2013
via
Sydney Morning Herald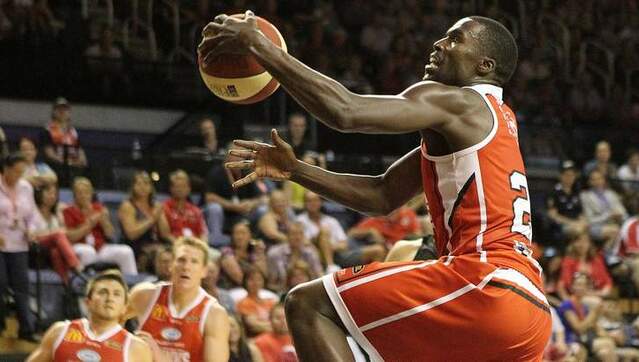 Sydney Kings captain Ben Madgen might have lit the fuse for a fiery rematch with the Wollongong Hawks at the Sydney Entertainment Centre on Saturday.
The Hawks drew first blood in the four-game regular season series with their arch rivals, overcoming a slow start to prevail 73-69 on Saturday night in Wollongong.
Speaking at the post-match news conference, Madgen said Hawks centre Larry Davidson got away with a sneaky shove at Sydney's end of the court in the third quarter. When Sydney's A.J. Ogilvy saw his skipper on his backside, he pushed Davidson and was whistled for an unsportsmanlike foul.
Disappointing loss last night and a lost opportunity. 3 games on the road now finished and ready for 3 straight at home.

— Shane Heal (@ShaneHeal) December 7, 2013
Madgen was heckled by Hawks fans, who felt he had flopped. But the 28-year-old guard was positive the referees missed Davidson's first foul. ''Definitely. Everyone in the stadium saw it,'' he said. ''It was right in front of the ref, but I don't know why he didn't call it.''
Asked if the tone had been set for this week's return clash, Madgen said: ''We know what their players are going to do. We've been playing in the league long enough and we know exactly which players will do what.''
Madgen wasn't his usual efficient self in Saturday's loss, scoring just 14 points on six of 14 shooting and racking up five of his team's 16 turnovers. Well-credentialled import Sam Young had a team-high 16 points but hit five of 13 shots to go with seven turnovers.
Madgen gave his team a serve after the game, first in the locker room and then to the media. ''I was very disappointed with the attitude of everyone,'' he said.
''We weren't into it. We started well, but after the first two minutes, everyone just relaxed and we just let them score whenever they wanted.
''We fouled at stupid times, we got out-rebounded and out-hustled on every play. It was just disgraceful. It was bad to be part of that out on the floor. It's just attitude and mindset, people coming in and almost just being too cool for it, so we have to knuckle down because we've got a long way to go. We've got a lot of talent on the team but we're so far from being able to just roll it out and win.''