December 12, 2013
via
Mi Pepsi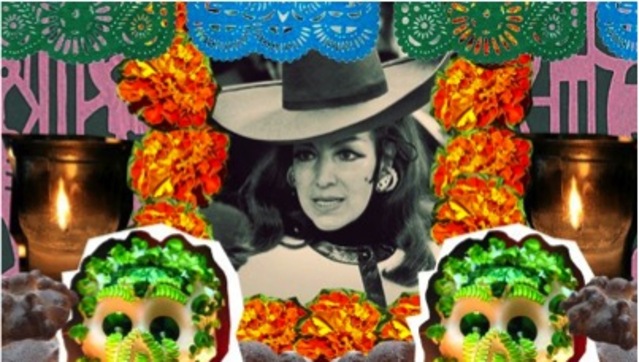 Maya Murillo's comedic force finds success in not taking herself too seriously. Her various Latin-inspired characters make routine appearances in her (very) funny Vines and Instagram videos. The Arizona native has garnered over 54,000 followers on Vine after some of her 6-second spoofs – on everything from being a Latino teenager to her love for Disney princesses – went viral. Follow her and get ready to laugh.
Maria Felix was called "La Doña" for a reason – she was easily one of the most beautiful, charismatic and intriguing actresses that has ever graced Mexican and international cinema. This Pinterest will illustrate why this Mexican diva exuded confidence with such ease and elegance – it was, after all, the very core of her persona. As she herself stated, "Me parece un poco difícil hablar de mí, el hablar de mí es muy severo porque soy mucho mejor de lo que parezco."
La Casa Azul, a New York based online bookstore run by Aurora Anaya-Cerda knows the power of social media in our digital age. La Casa Azul, which was just a really cool online bookstore devoted to local and Latin authors, found a home in Manhattan's Spanish Harlem neighborhood after a successful crowdfunding campaign. Follow their Tumblr for the best in Latin literature and culture.