Perfíl NFL: Mychal Rivera
December 26, 2013
via
Mi Pepsi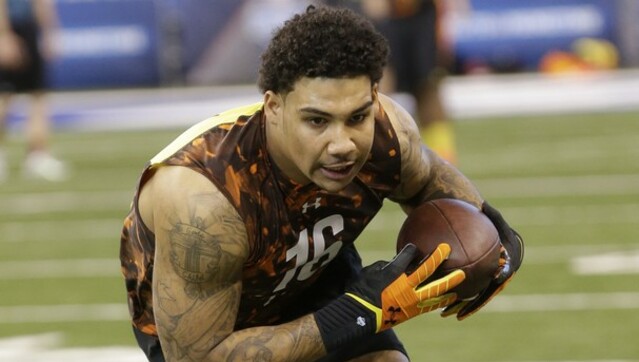 Perfíl NFL is a weekly column that brings you the best Latino players in the NFL to root for, so break out the vuvuzelas and get ready to celebrate every touchdown they make!
_________
Talent runs in the family for the Riveras. Though this NFL rookie is just starting to make a name for himself, you might recognize his older sister – the incredibly talented "Glee" star, Naya Rivera. Naya's younger brother is not one to be left behind, as he achieved early success in the football field. As a senior at California's Birmingham High School, Rivera caught 21 passes for 210 yards and 3 touchdowns in 2007 to help lead the Patriots to a 13-1 record and the West Valley League championship.
But that proved to be just the beginning. As a college senior, the half Puerto Rican tight end went on to be part of the first-team All-South East Conference in 2012, during which he shattered the 10-year record held by Dallas Cowboys' Jason Witten when he caught 36 passes for 562 yards and 5 touchdowns. This is Rivera's first season playing in the NFL, for which he was 6th round pick for the Oakland Raiders, but his talent promises many more seasons to come. Follow him on Twitter for updates @MychalRivera.