Julie Bowen dateless at SAG Awards
January 19, 2014
via
BANG Showbiz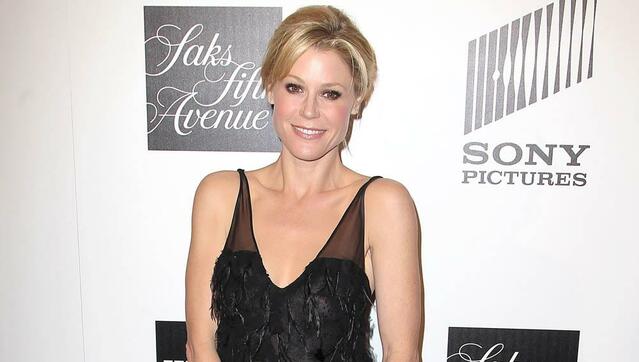 Julie Bowen's sons injured her husband before the Screen Actor's Guild (SAG) Awards.
The 'Modern Family' star, who has three boys, Oliver, six, and four-year-old twins, Gustav and John, with her husband Scott Phillips - admitted she was dateless at the ceremony in Los Angeles on Saturday (01.18.14), where she and her cast mates picked up the award for Outstanding Performance by an Ensemble in a Comedy Series, because her children accidentally hit Scott in the eye with a toy and he had to pull out of going at the last minute.
She told E!'s 'Live From The Red Carpet': "My poor husband. That's why he's not here right now."
Despite having their hands full with their sons, Julie recently insisted she wants to raise them without any full-time hired help.
She told People.com: "We definitely go nanny-free far more than my husband would like and that started with us ... on the weekends."
The 43-year-old star added: "I felt that it was important -- and I forced my husband into this line of belief -- that we do have three kids and we need to know how to be with three kids. I know many families who have one child or three or four children and the thought of being alone with them for a weekend is pure hell. Now, I'm not going to say it's not, but we at least know how to do it and I think it's important to maintain that."