Ahora Google te permitirá jugar con fichas Lego desde tu computador
January 28, 2014
via
Pepsi Colombia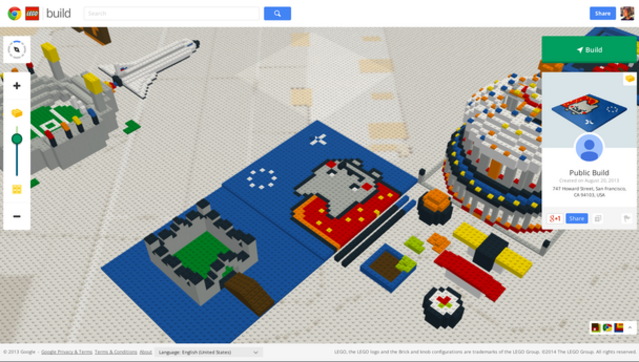 Desde 2012 Google venía trabajando en un experimento con Lego y esta semana por fin pudimos ver el resultado:
Build With Chrome, es una plataforma en la que los usuarios podrán construir todo tipo de estructuras digitales con los famosos ladrillos Lego.
Lo primero que deben hacer para ingresar a esta aplicación es tener o crear una cuenta en Google+, de ahí en adelante es bastante sencillo. Cada vez que terminen de armar algo pueden ponerlo en un mapamundi de Lego y compartirlo con el resto de la red.
Si resulta que nunca fueron muy buenos armando casitas con las fichas Lego, no importa. El sitio además ofrece una serie de tutoriales en su Build Academy que incluye personajes y escenas de su próxima cinta The Lego Movie.
¿Lo mejor de esta aplicación? no correr el peligro de pisar una de estas fichitas después de olvidar algunas regadas en el piso.
Para empezar a construir ciudades enteras con Build With Chrome, solo hagan clic
aquí
.