'Grown Ups 2' lidera las nominaciones a los Razzie.
January 15, 2014
via
Reuters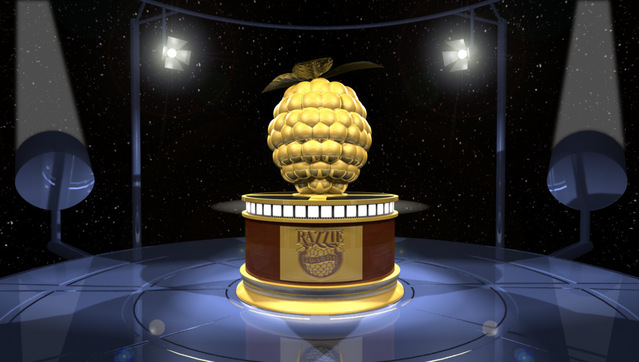 La comedia de Adam Sandler "Grown Ups 2" domina los Razzie con 8 nominaciones, incluyendo peor película y actor, en la edición anual de los premios a lo peor del cine.

La cinta de Will Smith "After Earth" una historia futurista post apocalíptica sobre un padre y su hijo, no se ha quedado atrás con 6 nominaciones de los anti-Oscars, que fueron creados como un antídoto a la temporada de premios en Hollywood.

Los ganadores de los Razzies serán anunciados el 1 de marzo, previo a los premios de la academia, los más importantes de Hollywood.

También como nominados se encuentra la comedia de Tyler Perry "A Madea Christmas" con 6 nominaciones, al igual que "Movie 43", una serie de filmes cortos interconectados. Estas 4 películas se disputan el premio a peor película junto a "The Lone Ranger", la cual tiene 5 nominaciones, incluyendo peor actor para Johnny Depp.
"La lista incluye varios" reincidentes: Sandler, un ganador Razzie anterior, está de vuelta otra vez en la peor categoría de actor, que también incluye a Ashton Kutcher por "Jobs" y Sylvester Stallone, nominado por 3 películas "Bullet to the Head," "Escape Plan" y "Grudge Match."

La ganadora del Oscar Halle Berry consiguió una nominación como peor actriz por dos películas, la película de suspenso "The Call" y "Movie 43". Ella estará compitiendo contra la doble nominada al Oscar Naomi Watts, quien fue nominada para la biopic (Película biográfica)"Diana" y "Movie 43". Los ganadores de los premios son elegidos por 750 miembros de la Fundación Golden Raspberry y votos de 62.000 usuarios de la página Web de películas RottenTomatoes.com