Nominees For 2014 Billboard Latin Music Awards Announced
February 13, 2014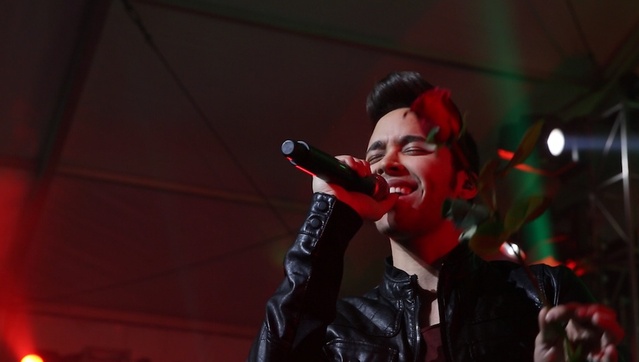 Latin-pop sensation, Prince Royce leads the pack in nominations for the 2014 Billboard Latin Music Awards in April. Royce, who released his third studio album Soy el Mismo this year, is a finalist in multiple categories including Artist of the Year. He's our favorite to win, and we're sure he'll do well in other categories too.
The long list of nominees also includes Latin-pop-superstars Marc Anthony and the late Jenni Rivera. Reggaeton-master Daddy Yankee and pop-sensation Enrique Iglesias also earned nominations in several categories.
The annual-awards ceremony, combined with the Billboard Latin Music Conference, will be on April 21-24 at the JW Marriott Marquis in Miami, Florida. Celebrating its 25th anniversary, the ceremony and conference will bring together the biggest names of Latin music to commend this year's chart-topping artists. Nominees for the awards ceremony are determined by Billboard's weekly latin-music charts. With 67 categories, winners ultimately represent the most popular albums and tracks for latin music each year.
With a star-studded list of nominees and a history of killer-live performances, the 2014 Billboard Latin Music Awards should be a definite hit. Special congratulations to Prince Royce, who earned 16 nominations in total this year, and will hopefully be performing during the live show. Make sure to tune in to the 25th Annual Billboard Latin Music Awards, live on Telemundo April 24.
Check out the full list of nominees here.