U. de Michigan ofrece una clase para sobrevivir al Apocalipsis zombie
February 10, 2014
via
The Associated Press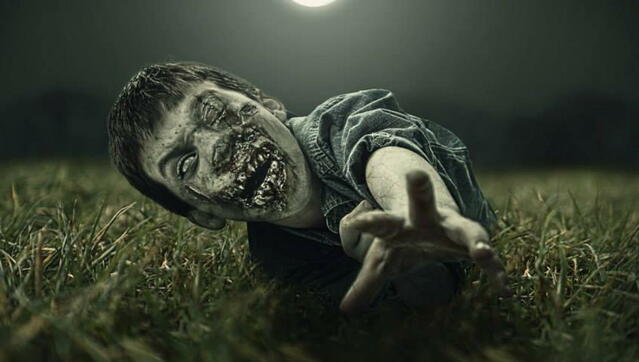 MOUNT PLEASANT, Mich. (AP) — Algunos estudiantes de la Universidad Central de Michigan están recibiendo clases sobre los muertos vivientes este semestre, gracias a un curso de religión que explora temas apocalípticos en los textos bíblicos, la literatura y la cultura pop.
La profesora de la facultad de Filosofía y Religión Kelly Murphy, dijo siempre haber querido enseñar un curso sobre literatura apocalíptica, y además se declara fanática de la serie de AMC "The Walking Dead" ¿Cuál creen que fue el resultado de combinar estas dos pasiones? la cátedra de Murphy llamada "Del Apocalipsis a The Walking Dead".
"Pensar en el fin del mundo e imaginar una vida diferente a la que conocemos es algo que los humanos han hecho desde siempre", declaró Murphy en un comunicado de la universidad. En su clase serán analizados textos bíblicos, serán revisadas algunas novelas populares y serán proyectados clips de películas como "Shaun of the Dead" y "28 Days Later". Las discusiones se centrarán en problemas hipotéticos, éticos y teológicos, con los que la gente se podría encontrar en un mundo post-apocalíptico.

Como Murphy indica: "El predominio de historias apocalípticas en diferentes medios, son una ventana a las preocupaciones de la gente, sus expectativas y cómo se imaginan que reaccionarían frente a un evento catastrófico".

Kevin White, estudiante de último año con especialización en Ciencias Políticas y Religión además señaló : "Estudiar textos bíblicos no es algo que suena atractivo para la mayoría de gente, pero cuando agregas zombies a la fórmula, de repente se convierte en la clase preferida de todos".
___
Online:
Copyright (2014) Associated Press. All rights reserved. This material may not be published, broadcast, rewritten, or redistributed.