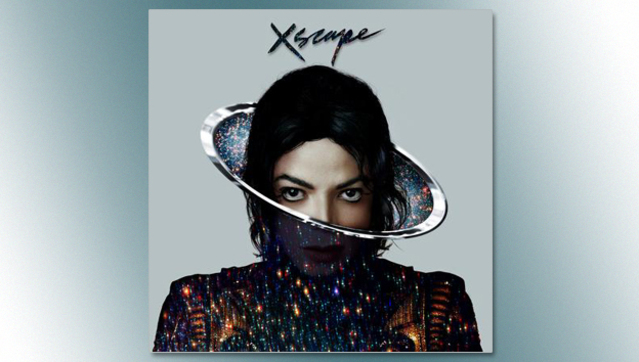 Epic Records
Nearly five years after his death, we're getting brand-new music from
Michael Jackson.
Xscape, featuring eight never-before-heard songs from the King of Pop, will be released on his longtime label, Epic Records, on May 13.  Executive-produced by Epic Records Chairman and CEO L.A. Reid, Xscape is the result of a collaboration between Epic and Michael Jackson's estate, which granted permission to search Michael's archives for songs on which he'd completed vocals but that, for whatever reason, were never fully produced, or simply were never released.
After selecting the songs from some 40 years worth of material, Reid -- along with selected co-producers including Timbaland, Rodney Jerkins and others -- also re-tooled the production to freshen the tracks.  While today's announcement didn't reveal track information, earlier this month, Timbaland revealed he was working on a Michael Jackson track titled "Slave to the Rhythm," and even released a snippet online. 
For his part, Jerkins worked with Jackson on his final album, 2001's Invincible, producing the track "You Rock My World."
Xscape will be available in both standard and deluxe editions, the latter of which will include the tracks in their original form.  You can pre-order both editions beginning tomorrow, April 1, on iTunes and elsewhere.
For more info, check out MichaelJackson.com.
Copyright 2014 ABC News Radio