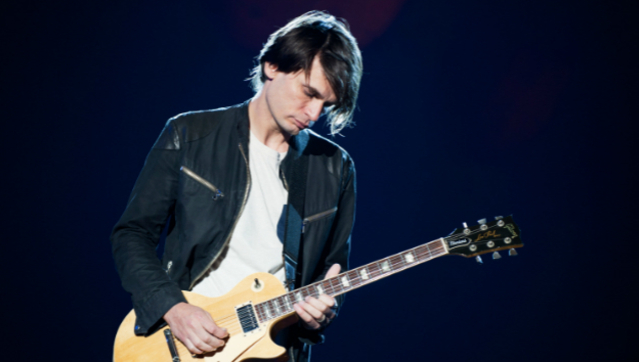 Gaelle Beri/Redferns via Getty Images
Radiohead
's extended vacation may be coming to an end. Guitarist
Jonny Greenwoo
d reveals in a new interview that the band may begin talking about a ninth album this summer.
"Well we're meeting up at the end of the summer, and we'll make a plan," Greenwood tells The Nashville Scene. "But, you know, we're a slow-moving animal, always have been. I guess we'll decide then what we do next."
Until then, Greenwood, who just played a short set at Knoxville's Big Ears Festival, will perform with the London Contemporary Orchestra. He also scored music for Paul Thomas Anderson's forthcoming film, Inherent Vice.
Radiohead's last album, The King of Limbs, was released in 2011. It was nominated for five Grammy Awards and peaked at #3 on the Billboard 200 chart.
Copyright 2014 ABC News Radio