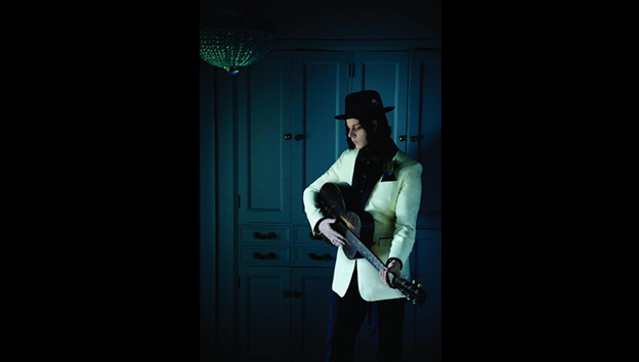 Mary Ellen Matthews
Everyone knows that Jack White loves vinyl. The former White Stripes frontman and holder of the title for fastest-made record is set to release a new album called Lazaretto in June, and has clearly put some thought into how to make a special edition...well, really special.
The Jack White Lazaretto "Ultra LP" will be a vinyl masterpiece, pressed on 180-gram vinyl and featuring a variety of special features for vinyl and analog audio enthusiasts which White demonstrates in a newly released video trailer.
Among the special features are two vinyl-only hidden tracks beneath the record's center labels, one of which plays at 78 rpm the other at 45 rpm.  The intro to one of the songs, "Just One Drink" uses "dual-groove technology" with an electric or acoustic intro playing depending on where the needle is dropped, with the two grooves meeting for the body of the song.   Also, the dead wax on side-A contains a hand-etched hologram by Tristan Duke of Infinity Light Science, the first of its kind on a vinyl record; and the B-side is pressed in a matte finish giving it the appearance of an unplayed 78 rpm record.
In addition, the Ultra LP has a different track order and uses some different mixes from the CD version of the album, and was recorded, mixed and mastered using no compression.
Lazaretto is set to hit retail and digital outlets on June 10 and will be supported by a tour that kicks off on May 29.  The Ultra LP is available for pre-order now from White's Third Man Records.
Copyright 2014 ABC News Radio