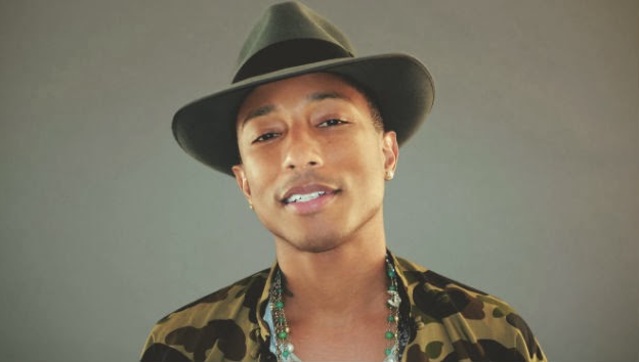 Columbia Records
Pharrell
seems to have discovered a formula for making chart-topping hits. 
According to Discopop, there's a common thread among the intros of some of his biggest records including Kelis' "Milkshake," Snoop Dogg's "Drop It Like It's Hot," Frank Ocean's "Sweet Life" and others. The hitmaker begins each song with a four-count loop of the first beat.
The 13 songs that appear on the list feature his recent anthems like Robin Thicke's "Blurred Lines" and Pharell's Oscar-nominated hit, "Happy."
"Right Here (Human Nature Remix)" -- SWV
"Frontin'" -- Pharrell
"Milkshake" -- Kelis
"Drop It Like It's Hot" -- Snoop Dogg
"Blurred Lines" -- Robin Thicke
"Why Wait" -- Shakira
"Sweet Life" -- Frank Ocean
"Brand New" -- Pharrell
"Can't Rely On You" -- Paloma Faith
"Happy" -- Pharrell
"Hunter" -- Pharrell
 "I Know" -- Jay Z
"Gust of Wind" -- Pharrell
Follow @ABCNewsRadio Copyright 2014 ABC News Radio